TTTofKC

My friend, the model and actress TOMIKO, and Savannah Costello, returned to Kansas City September 16 - 20, 2010 for
TOMIKO'S TERROR TOUR OF KANSAS CITY #2
Tomiko, & Savannah Costello were in KC September 16 - 20, 2010, for a working vacation, and to attend the opening Saturday night of Worlds of Fun Halloween Haunt. Louis and I visited with them at the Embassy Suites Hotel before they went to HW Haunt. Also attending the Meet & Greet, and Halloween Haunt was Mike & Samantha, and Randy B. It was definitely a Halloween season night with thunderstorms, heavy rain, and hail that knocked out power at Worlds of Fun and caused an early end to the TTTofKC. Both ladies have said they enjoyed their time in KC.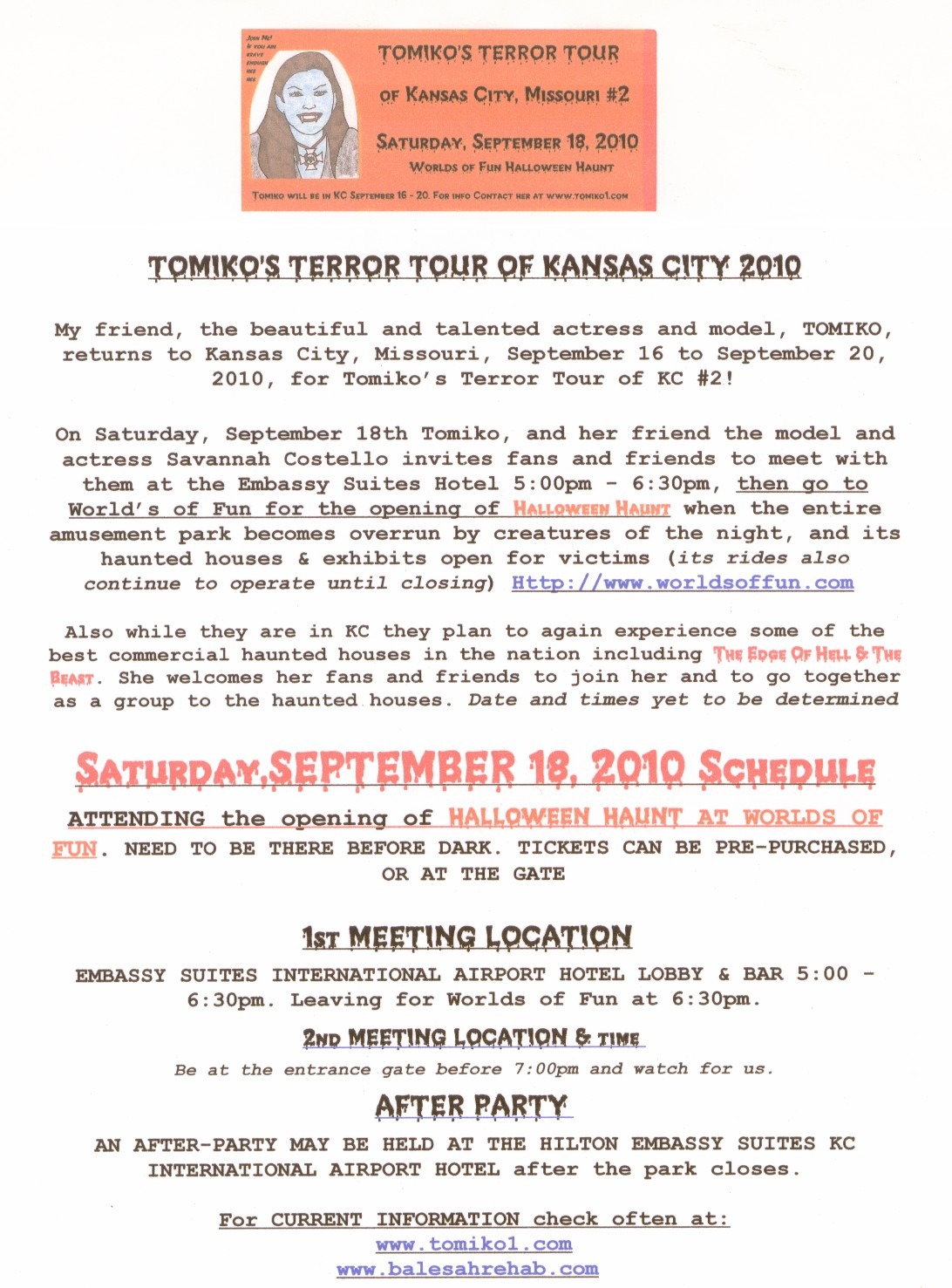 TOMIKO'S TERROR TOUR OF KANSAS CITY 2009
click on photo to go to halloween party page
My friend, the beautiful and talented actress and model, TOMIKO, was in Kansas City, Missouri, October 23 to October 26, 2009. I met her at KCI on Friday, October 23rd and drove her to her hotel: The Embassy Suites. I met Savannah that afternoon for the first time (Savannah had arrived earlier that day and was already at the hotel).
On Saturday October 24th Tomiko (and her friend the model and actress: Savannah Costello) attended our annual Halloween Party in Hardin, as part of Tomiko's Terror Tour of Kansas City (the TTT of KC).
Laura gave Tomiko and Savannah the haunted tour of our Haunted Mansion. They were impressed with how 'haunted' our mansion is with every room decorated. They enjoyed themselves visiting with guests, and having a couple of cocktails
After Tomiko and Savannah left our party here at approximately 8:30pm they toured and experienced some of the best commercial haunted houses in the nation starting at The Edge Of HelL then going to The Beast and finished at The Chambers of Edger Allen Poe.
It was great to see my friend Tomiko again, and to meet Savannah. They are special, beautiful ladies, in all wys. I was honored to have them in my home and as attendees at our annual Halloween Party.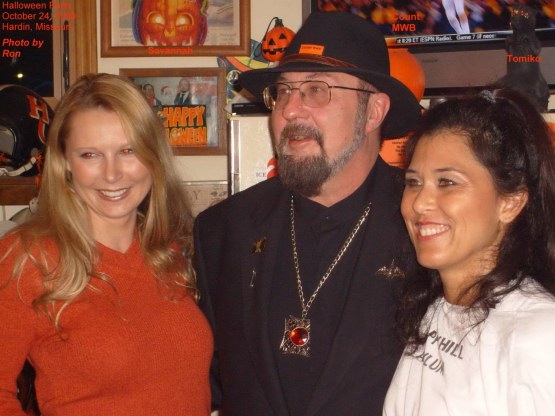 OLDER PHOTOS TAKEN AT FC 2007 & FC 2008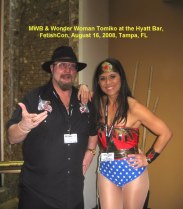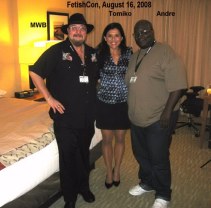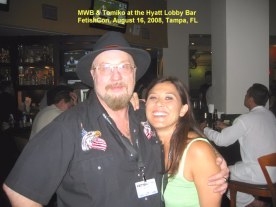 Savannah's Site isn't active at this time
THE EDGE OF HELL
COMMERCIAL HAUNTED HOUSE
WEBSITE
Old info on the TTT of KC 2009. We're discussing a TTT of KC 2010!