Christmas Season

PHOTOS OF NEW YEAR'S EVES, CHRISTMAS SEASONS, CHRISTMAS DAYS, & EVES, HOLIDAYS PARTIES, & XMAS DECORATIONS 2010-2003: Please scroll down........

2 0 1 2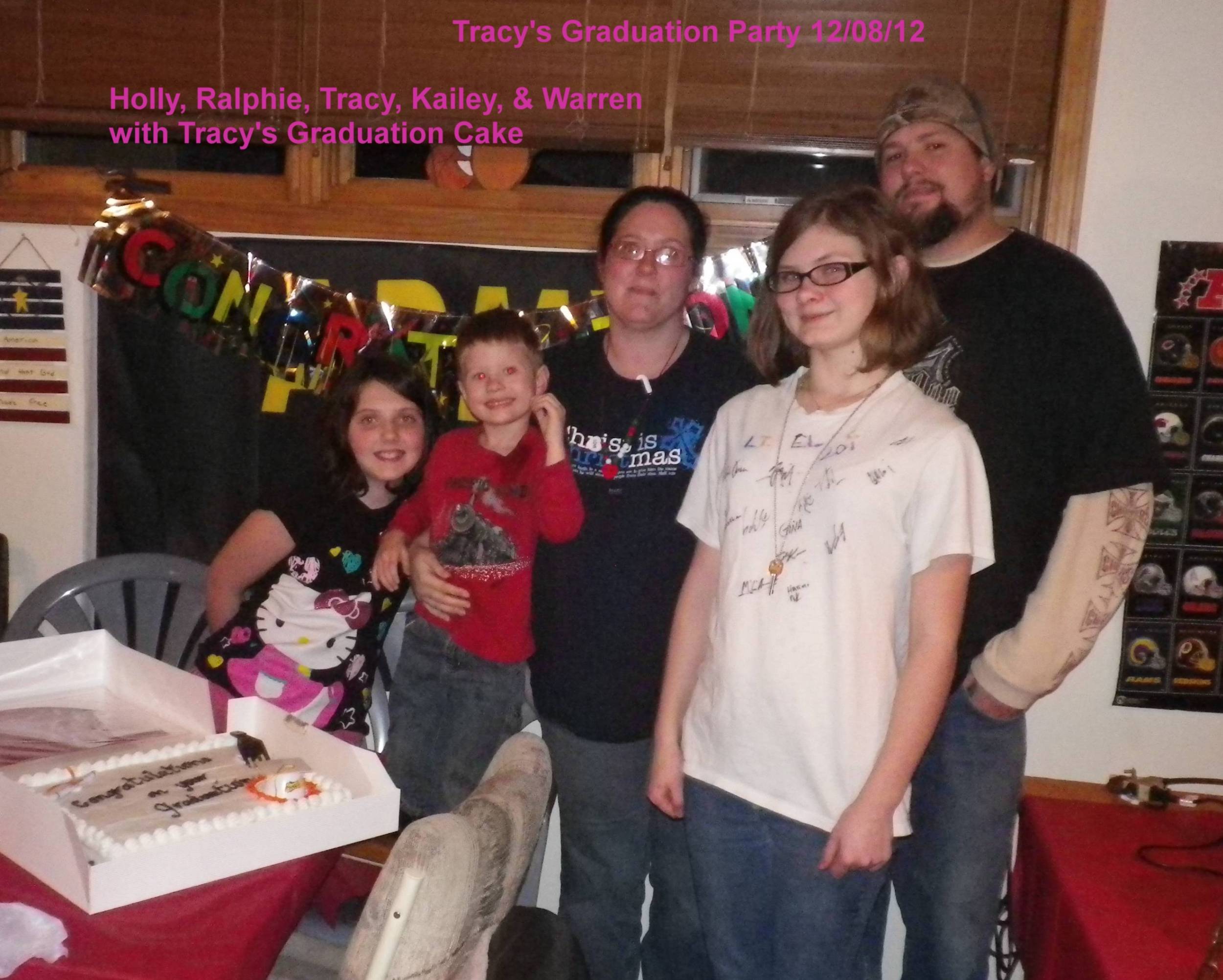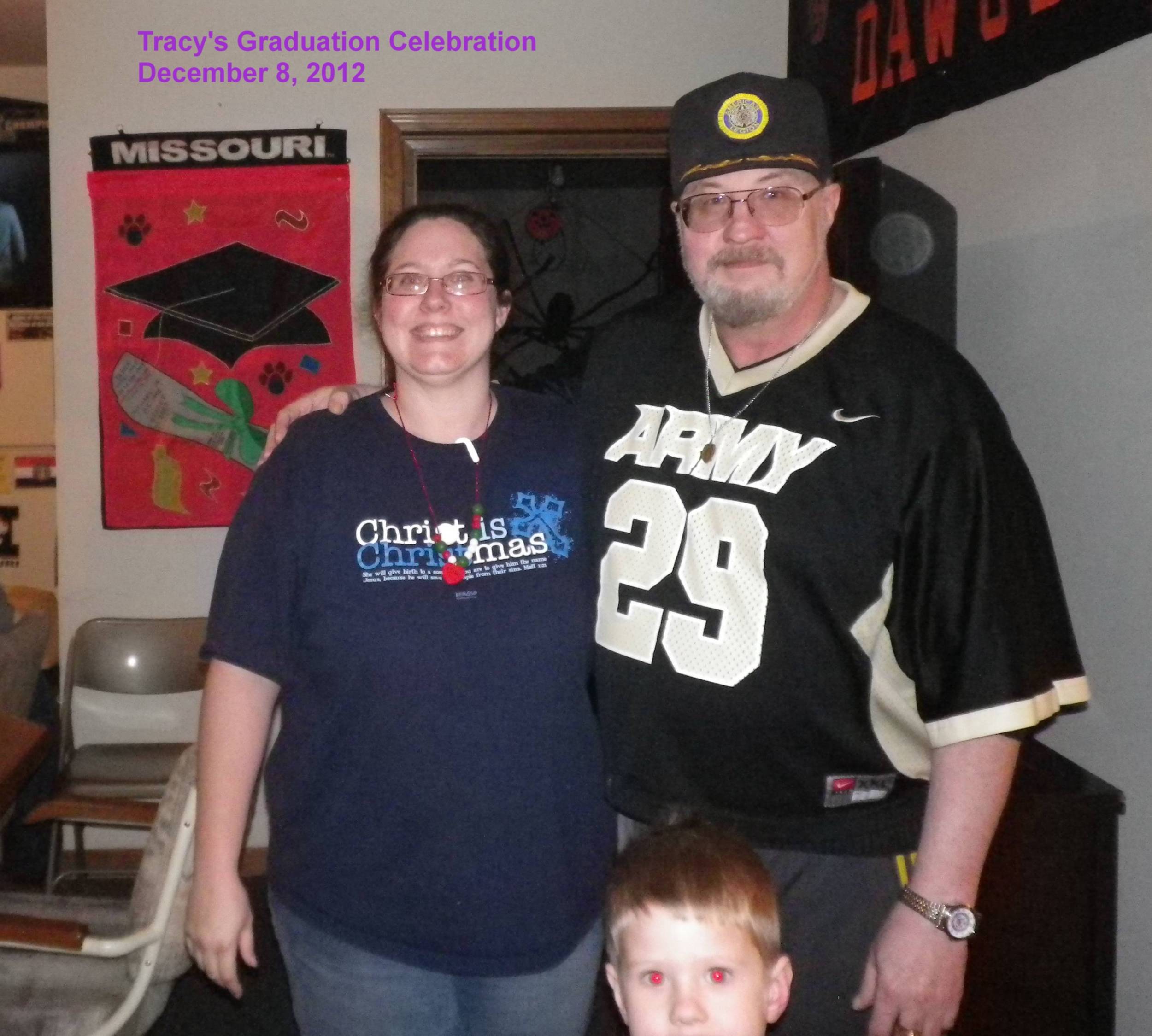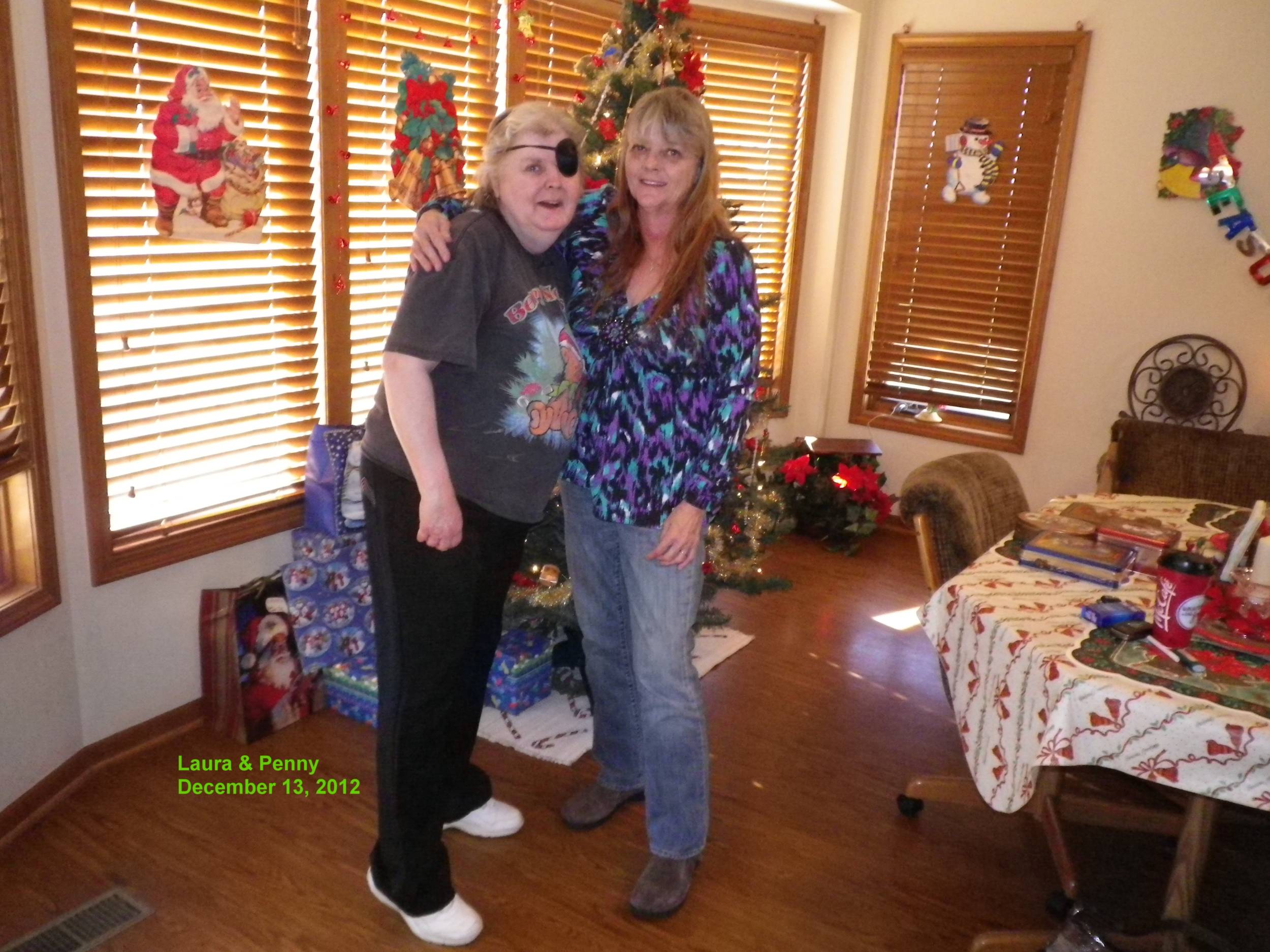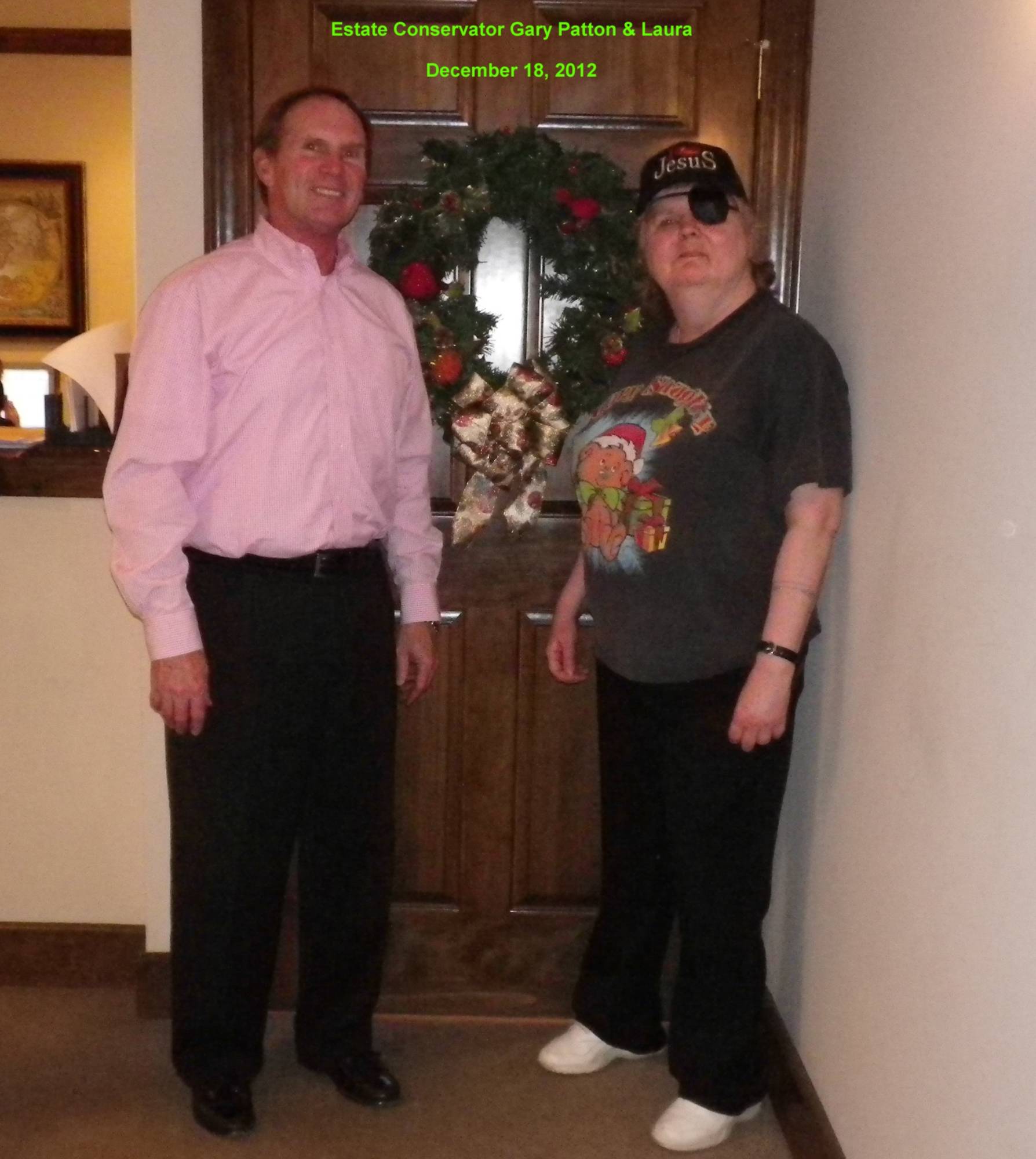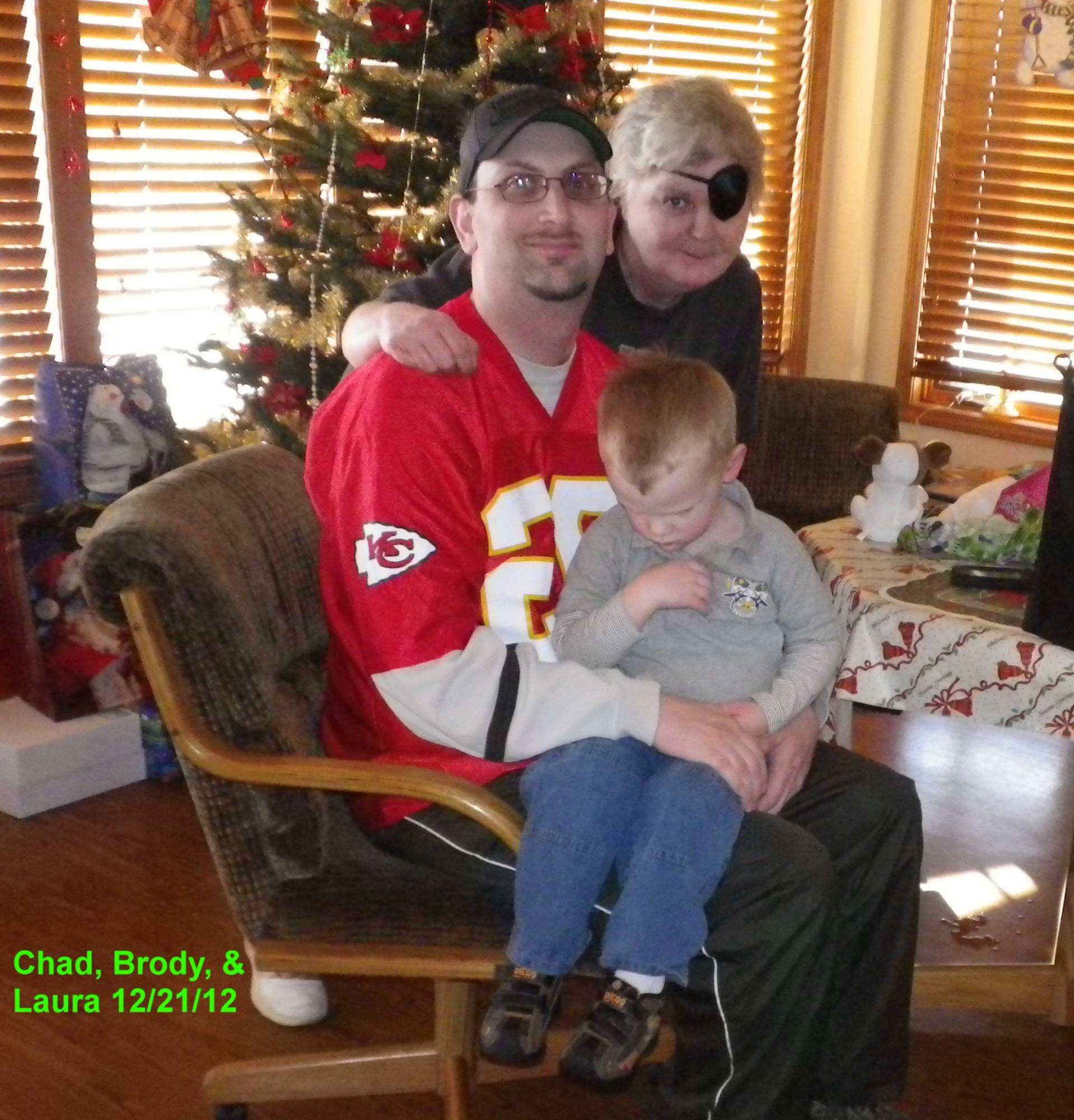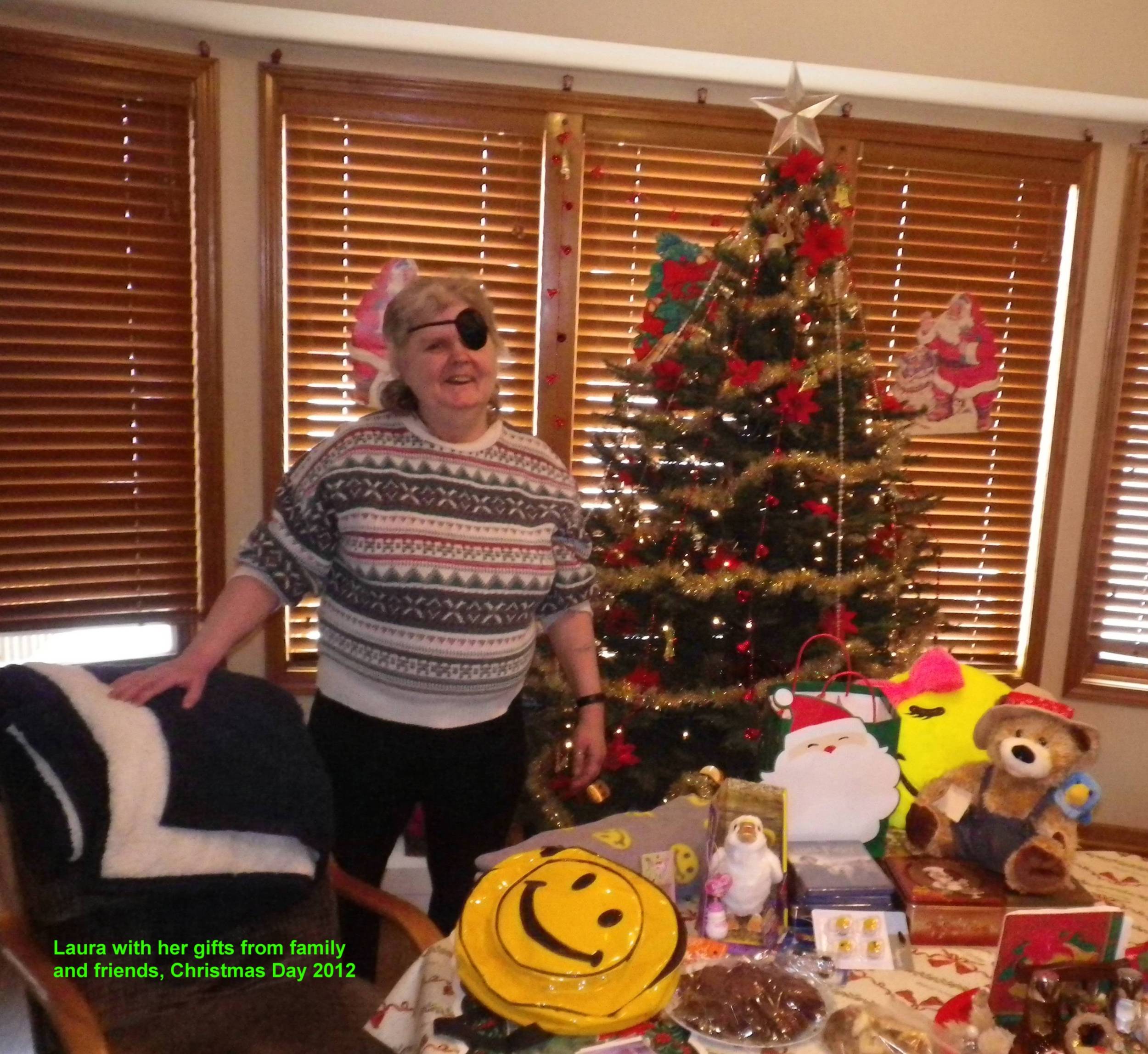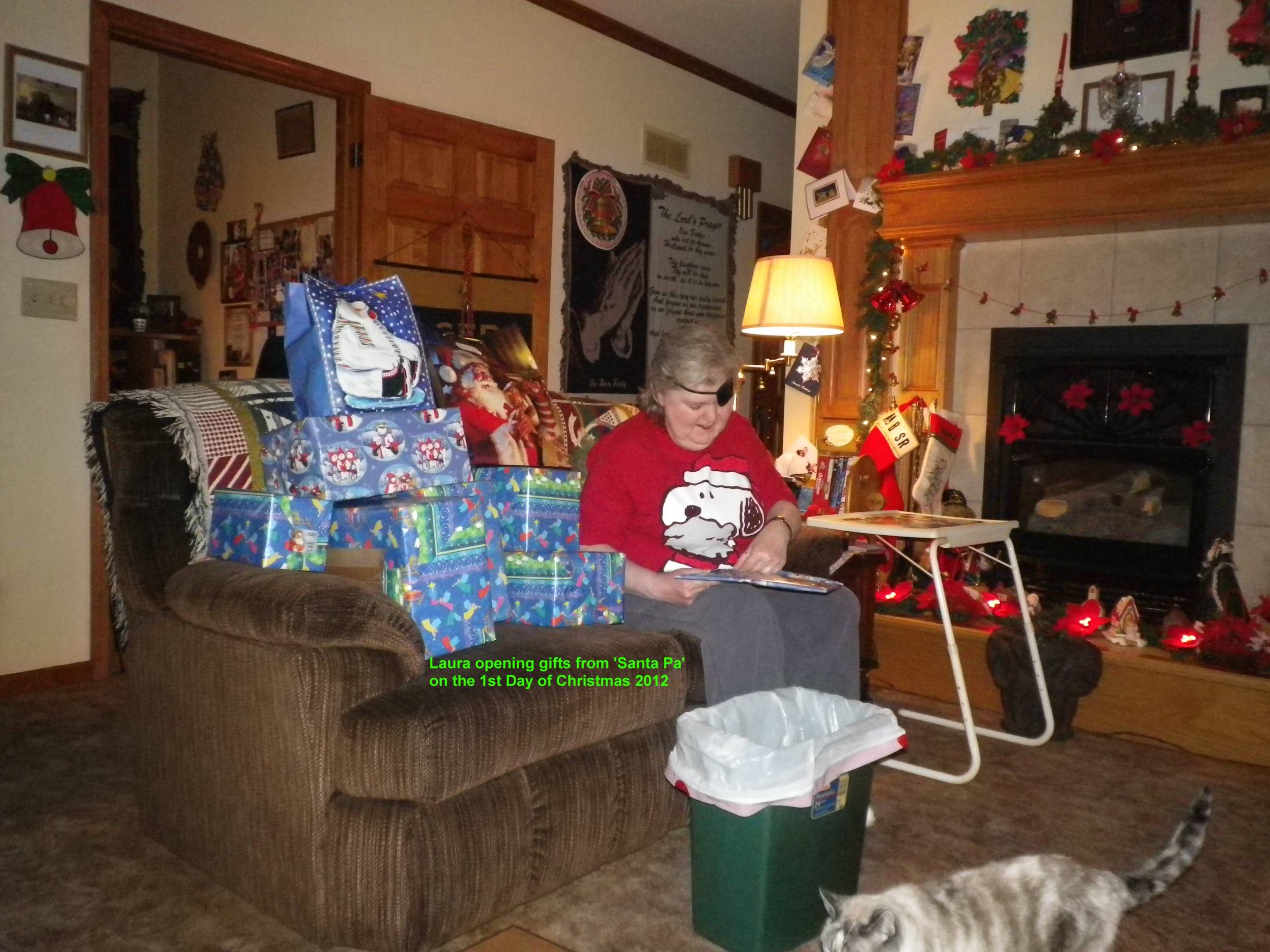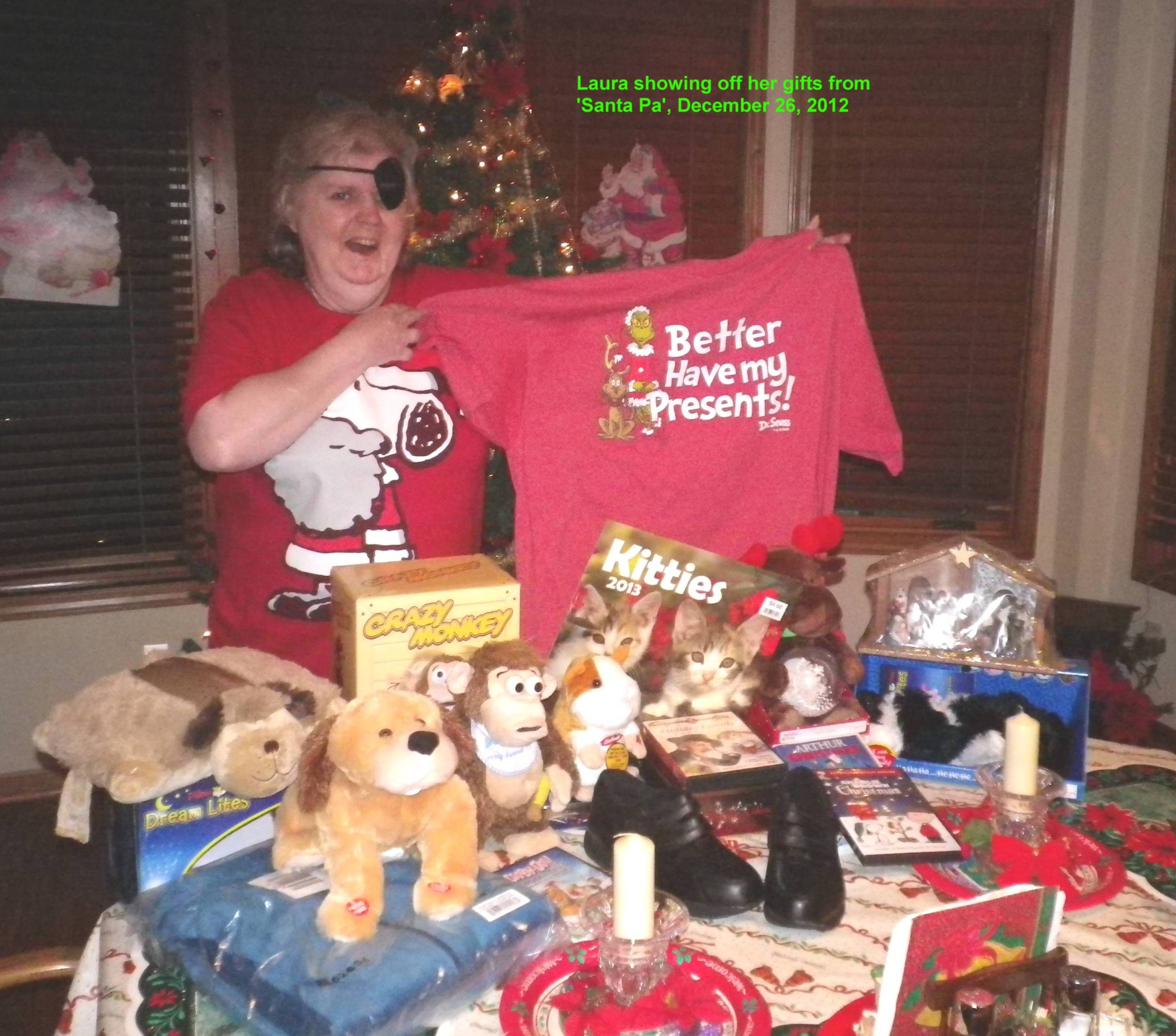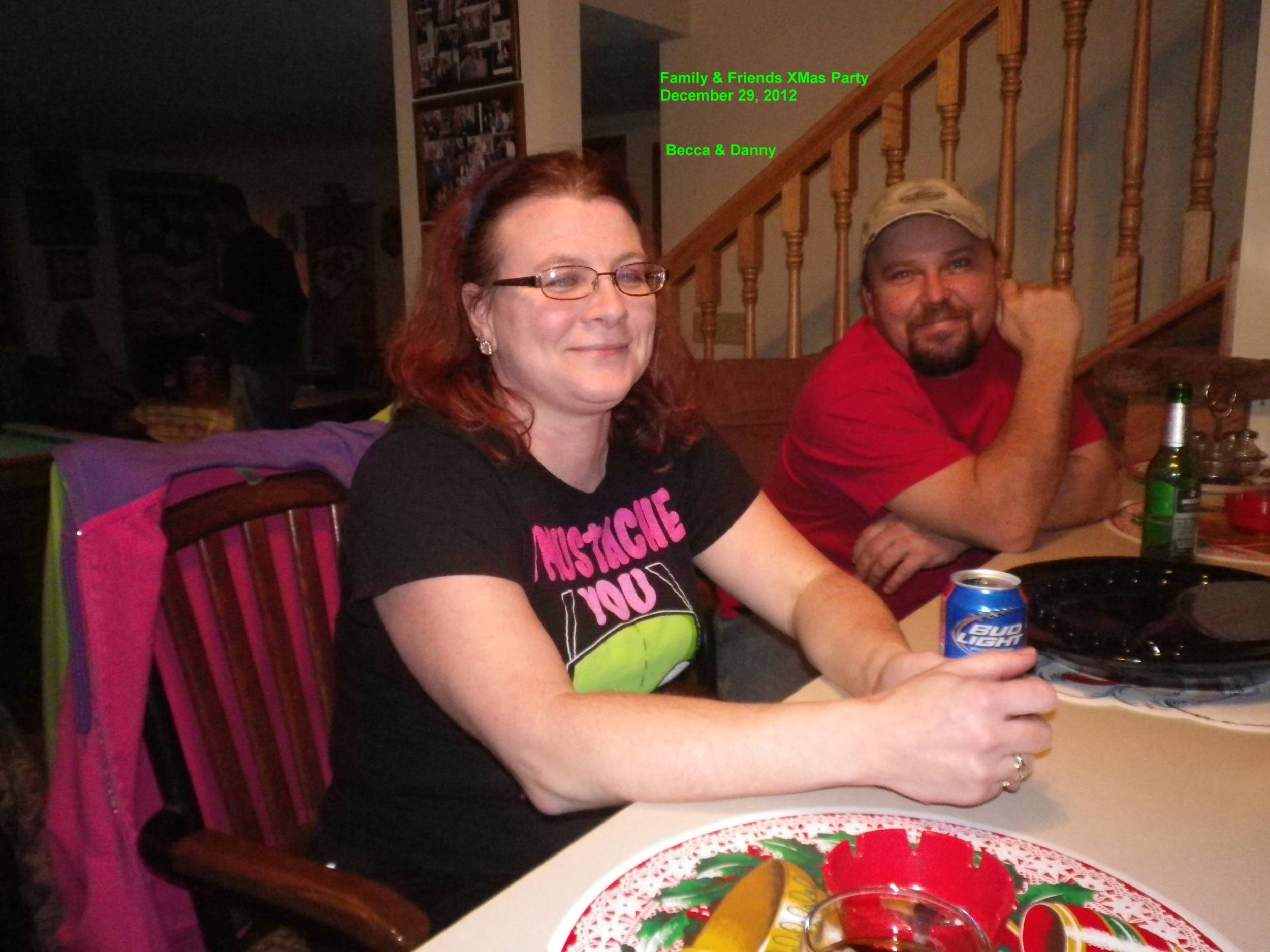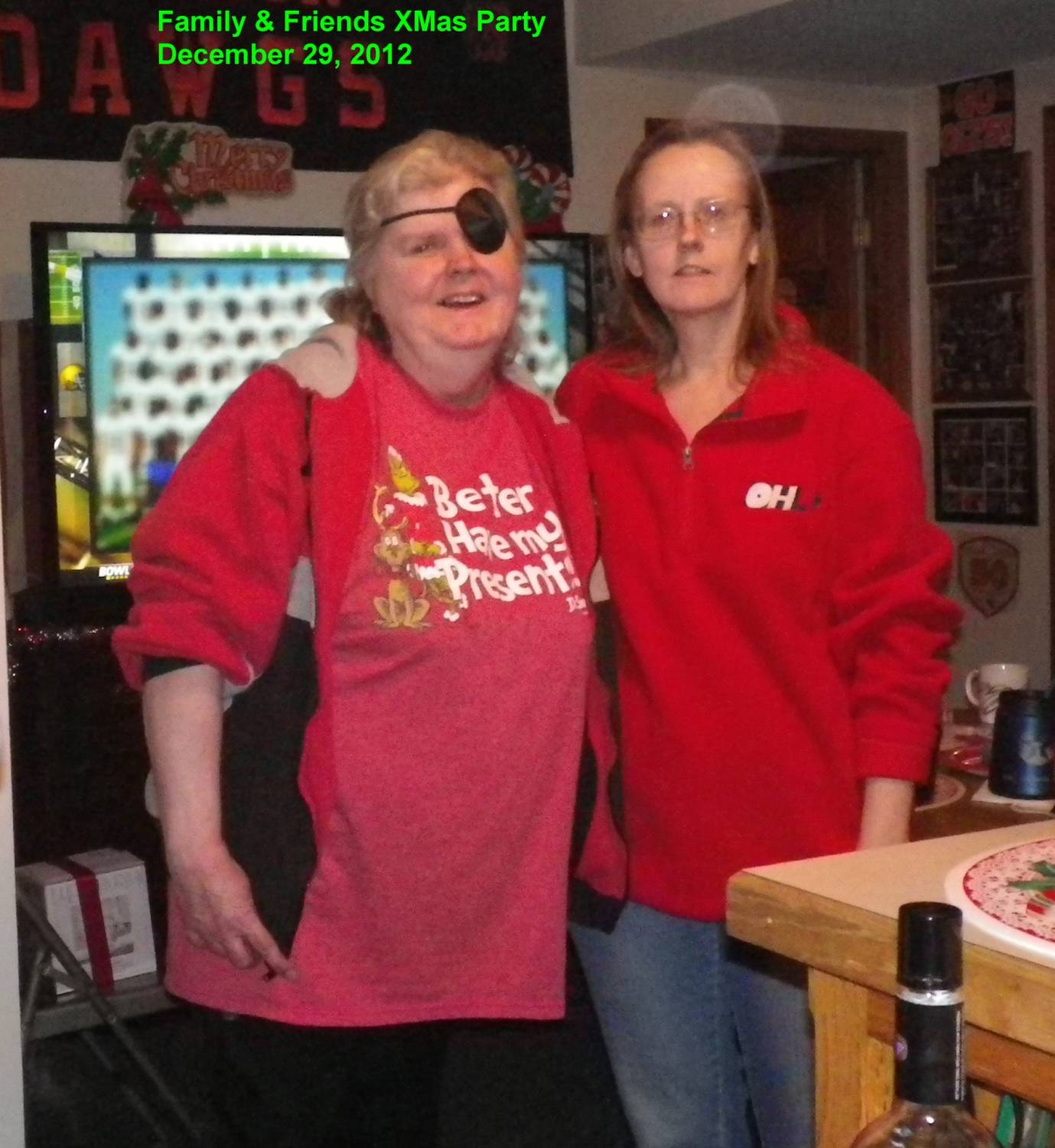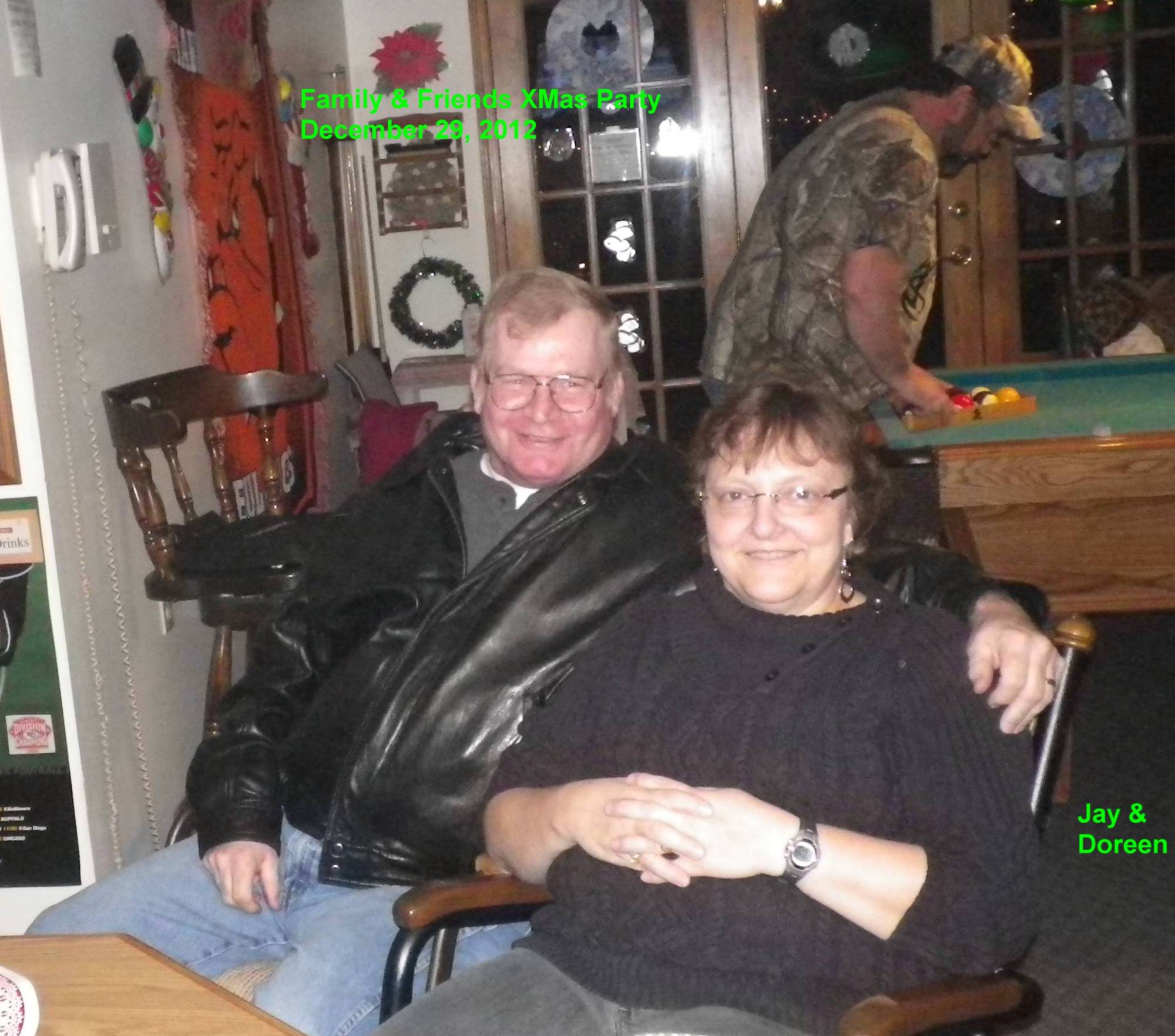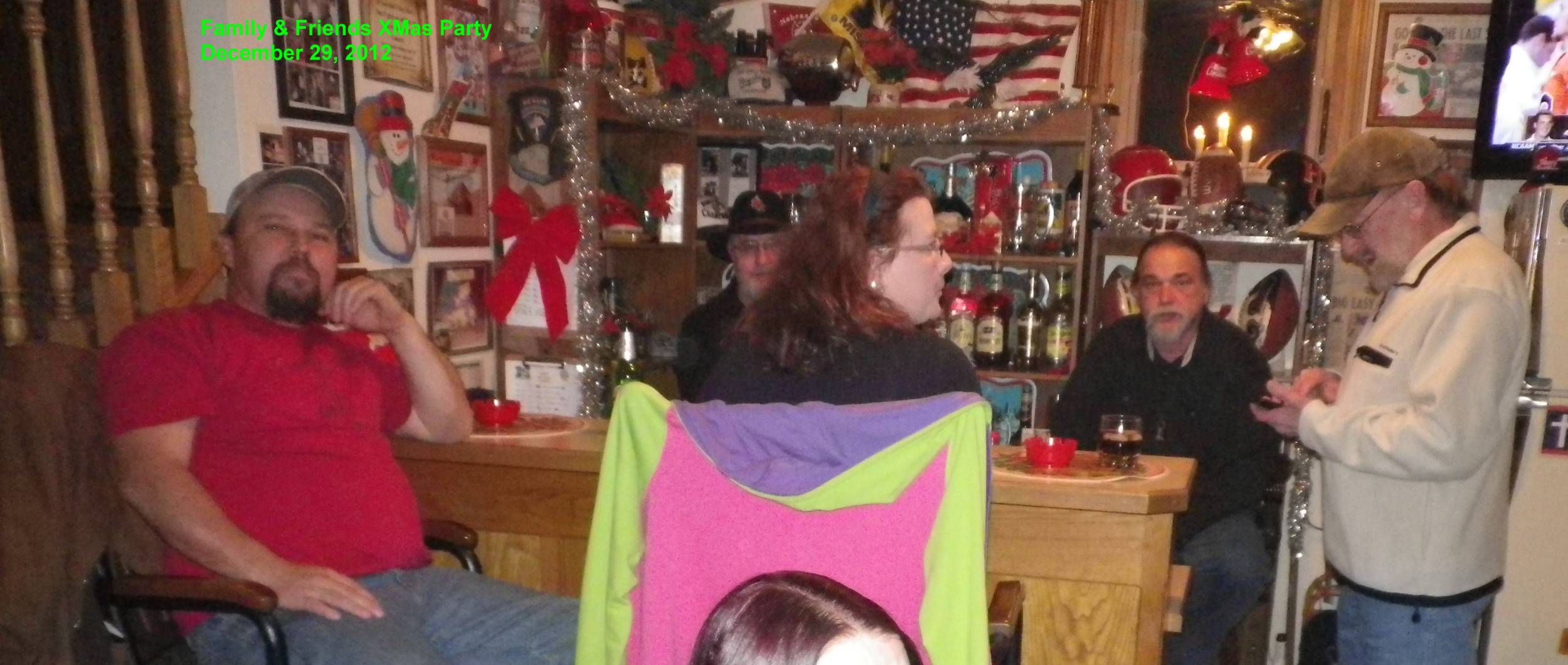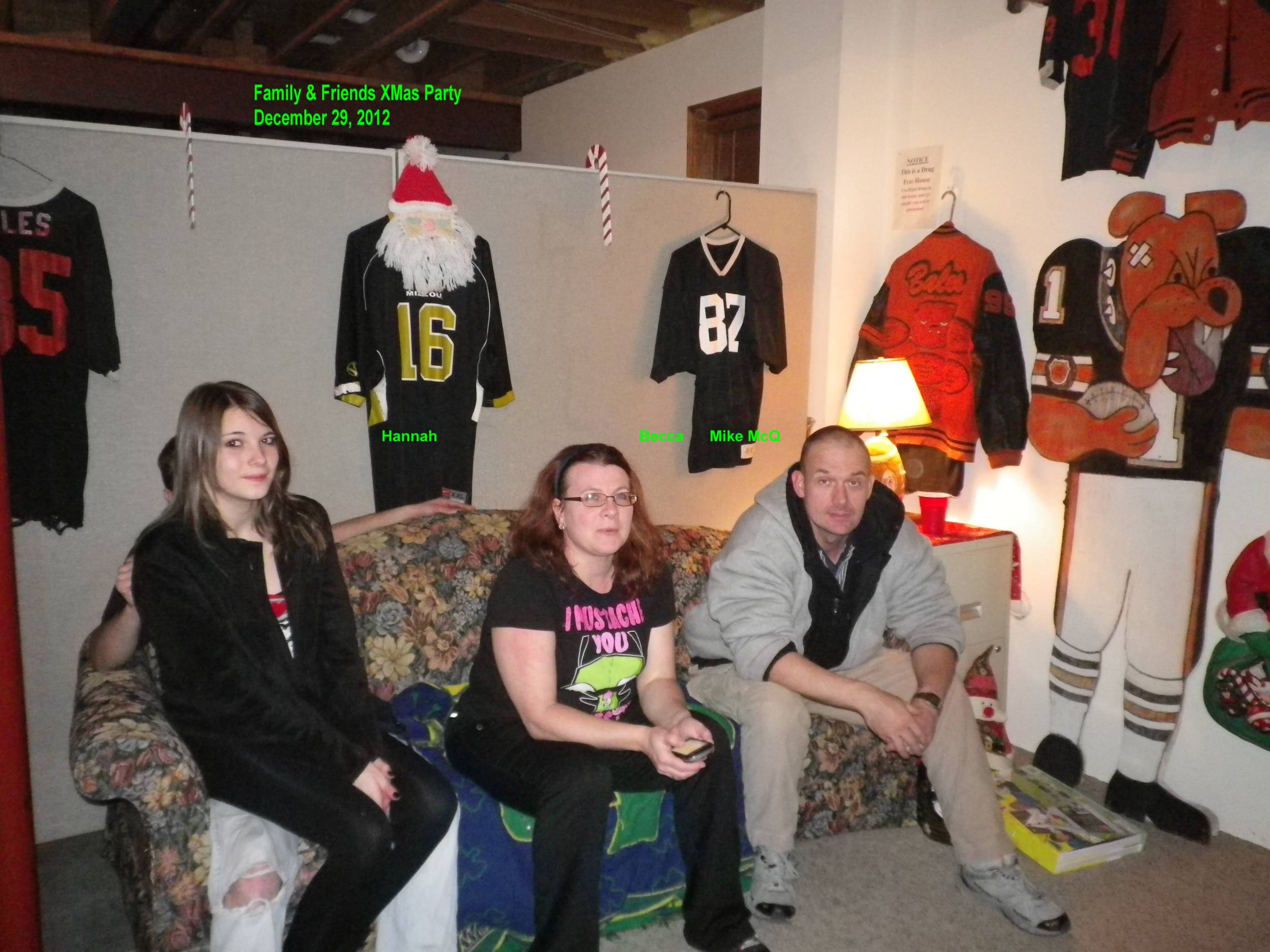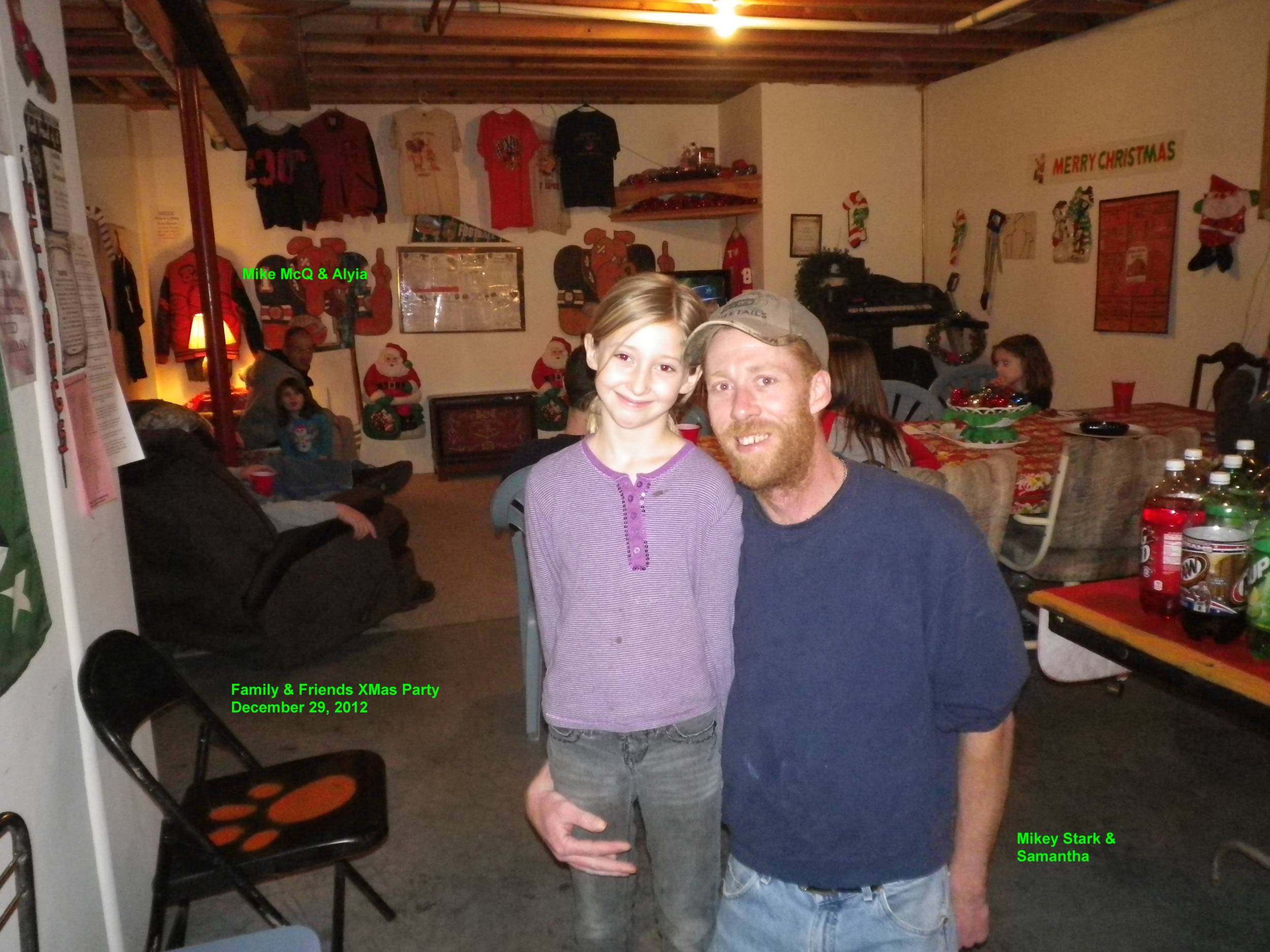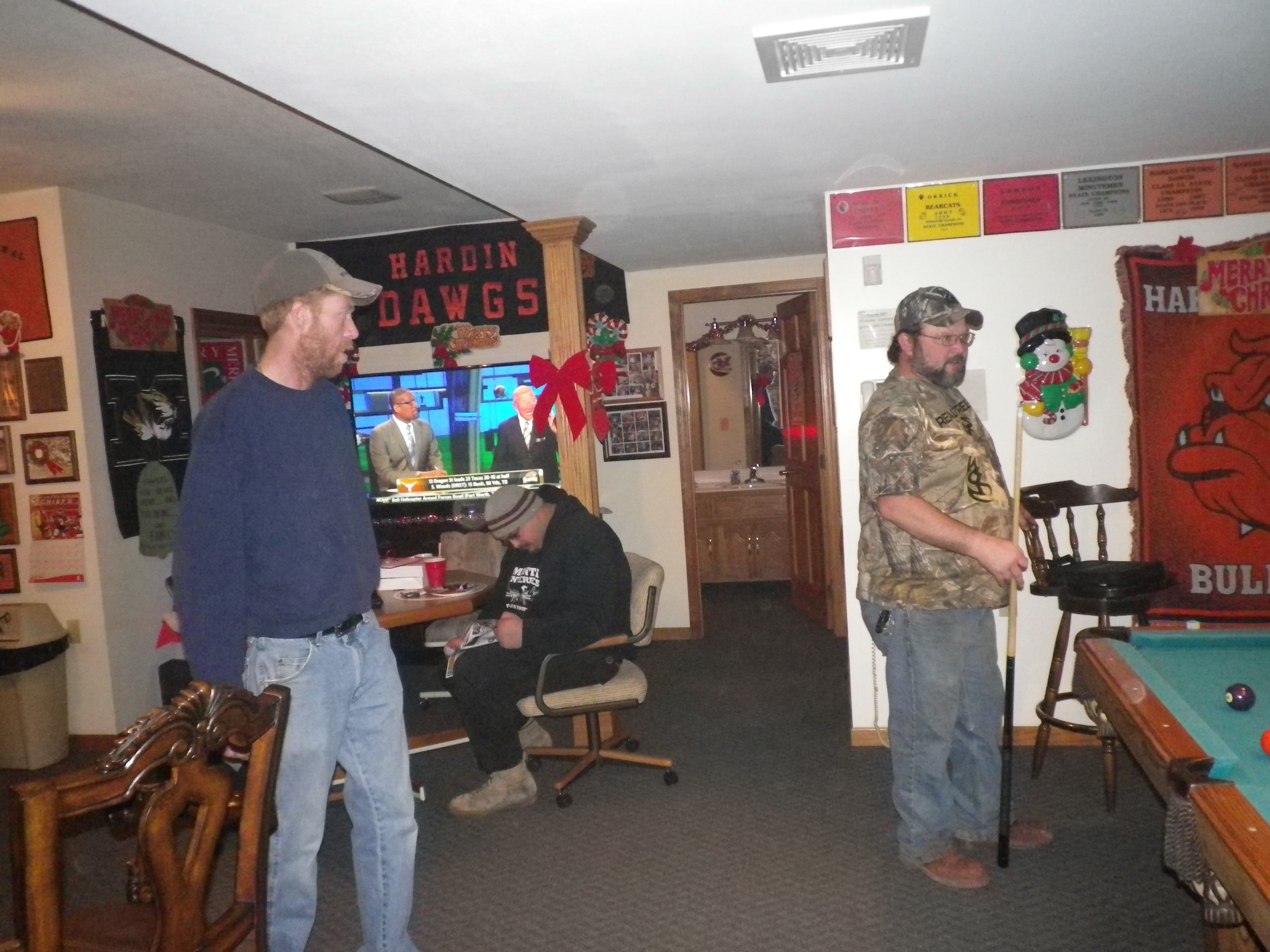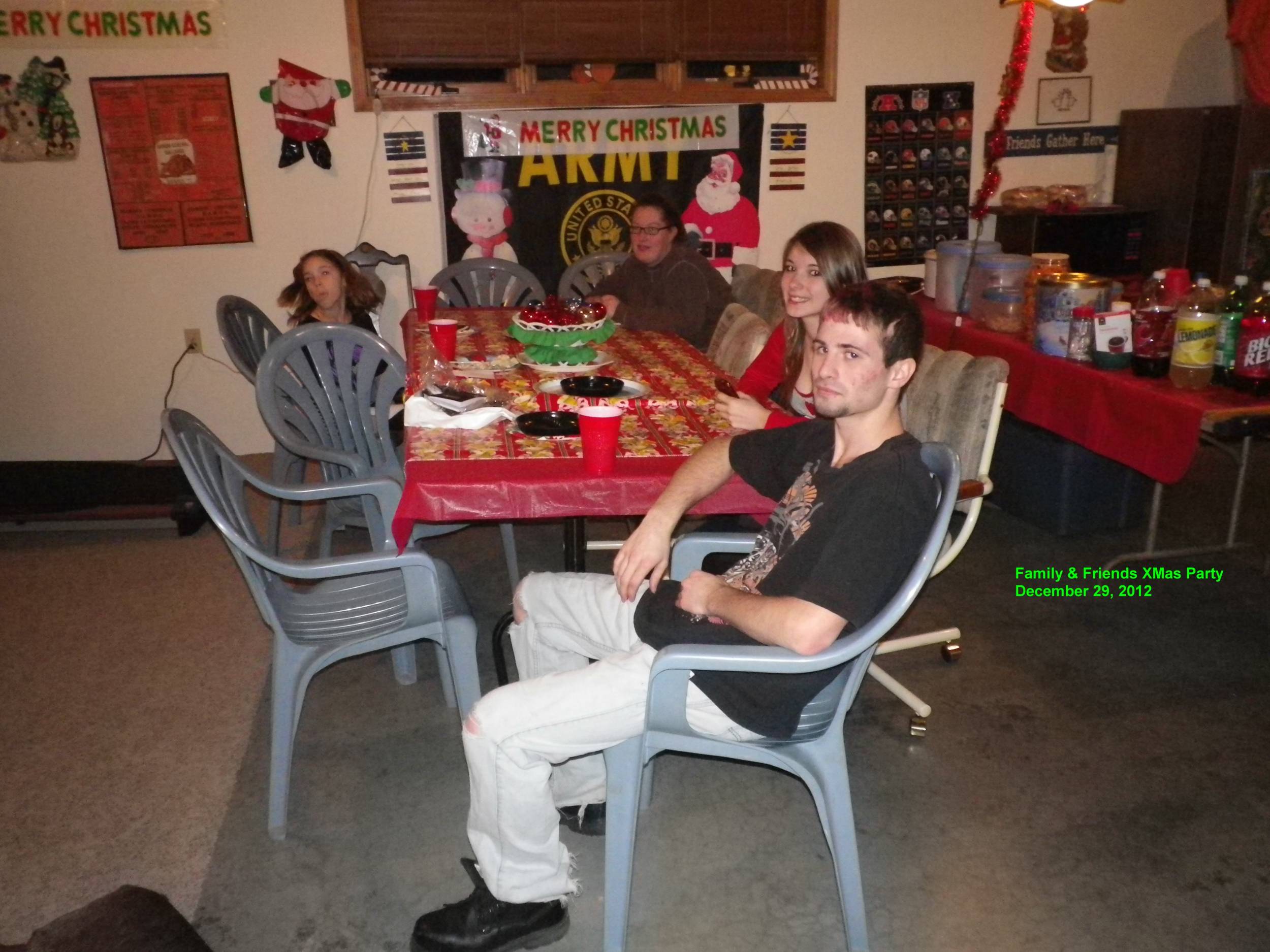 2 0 1 1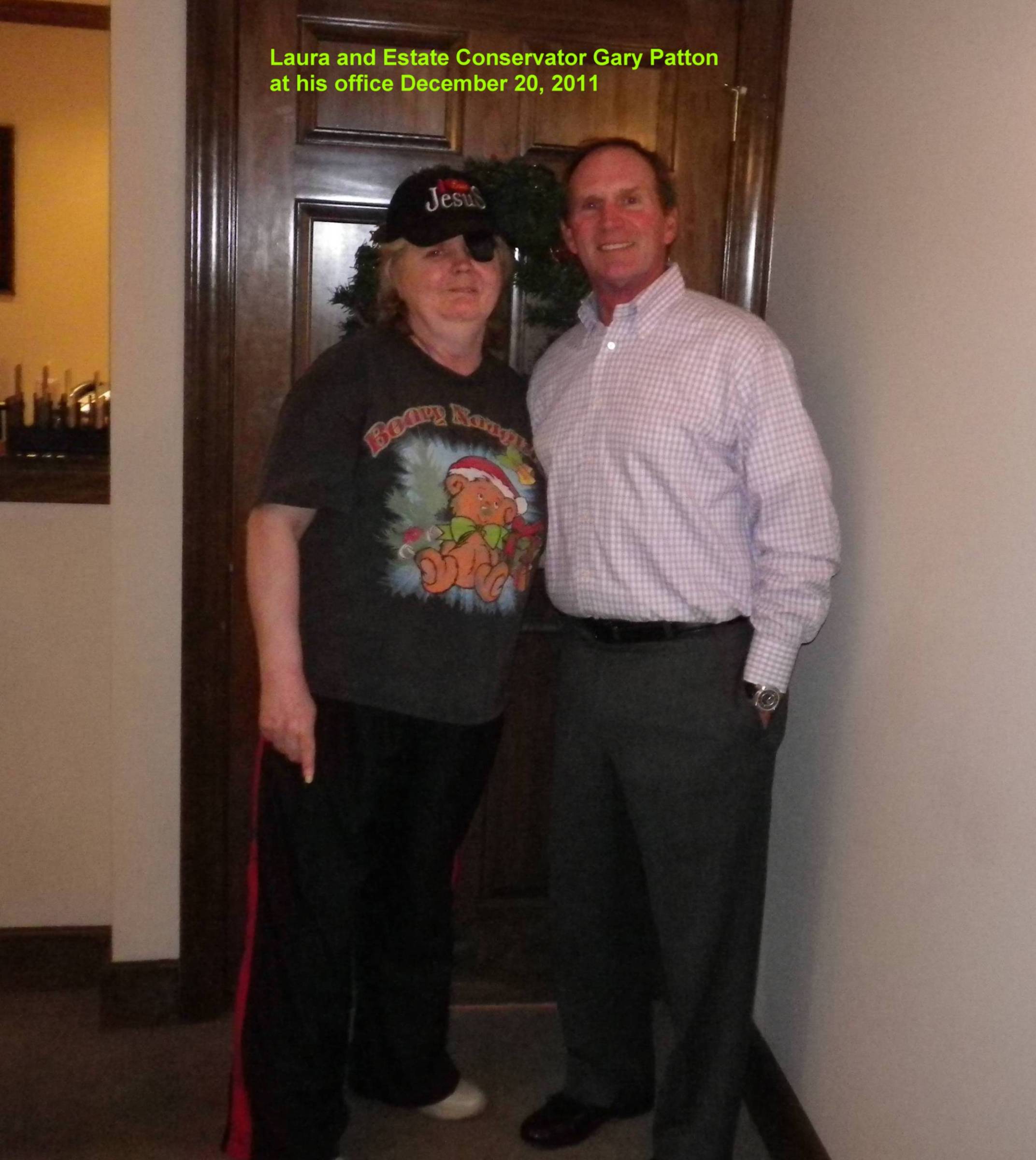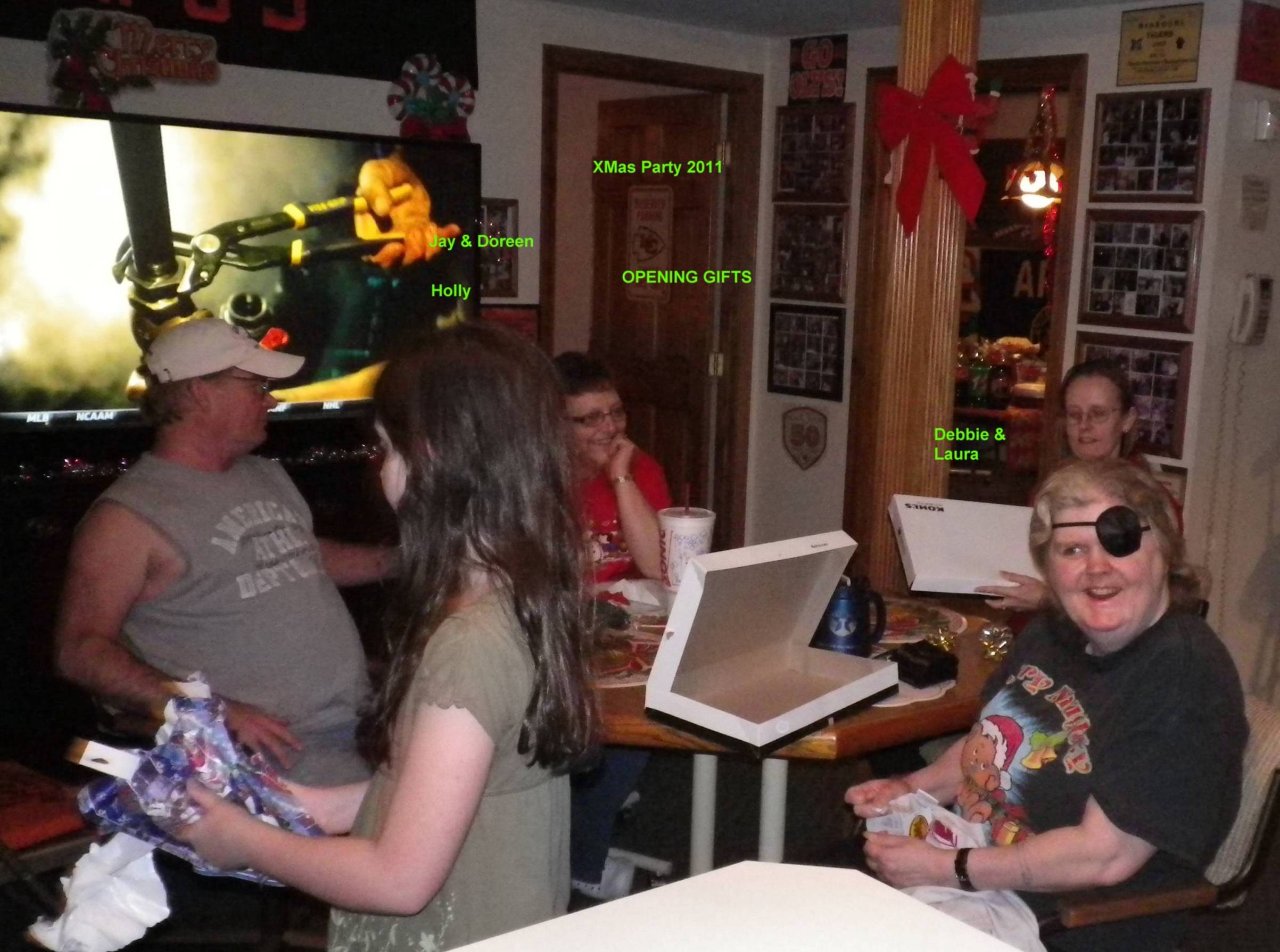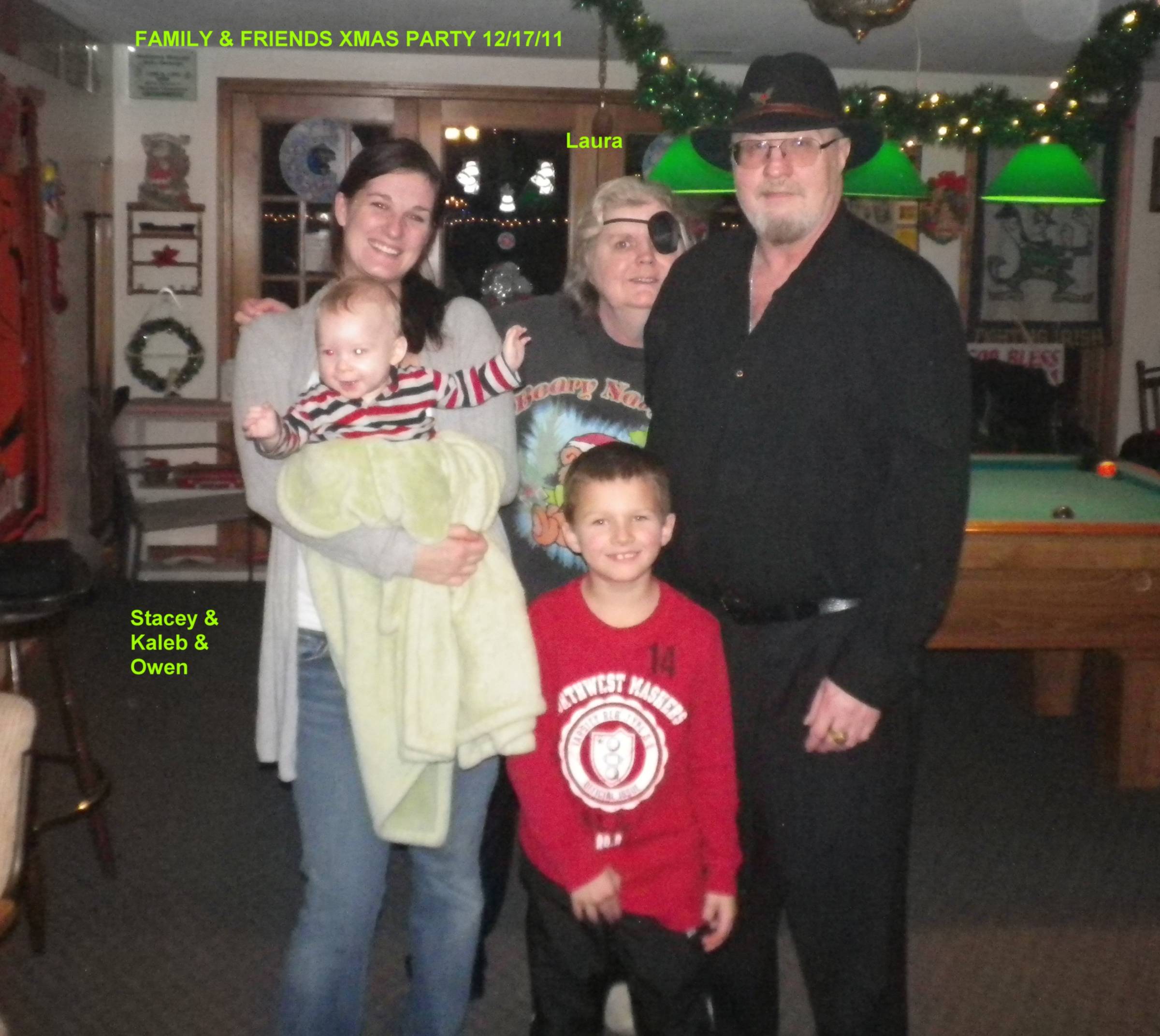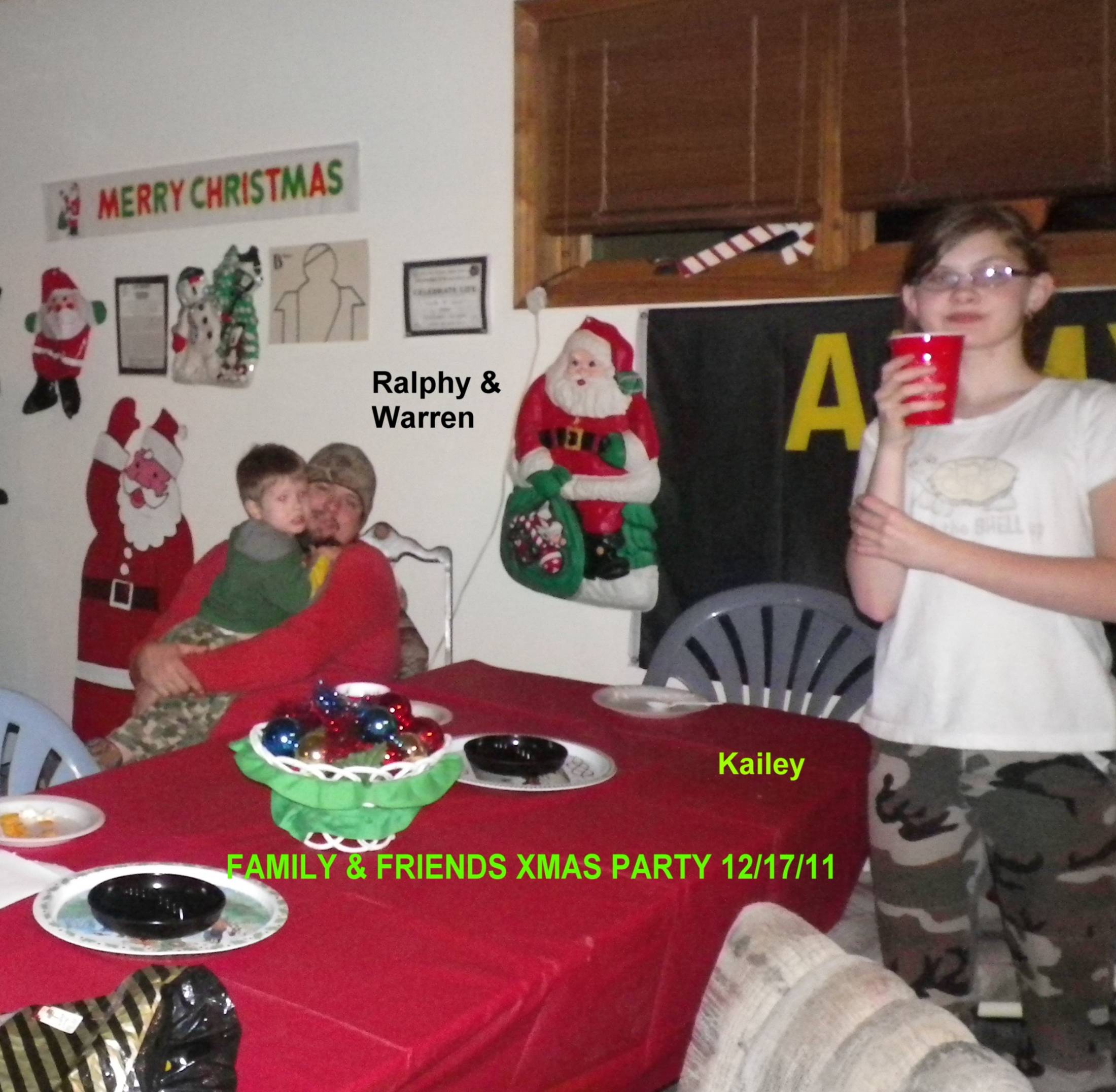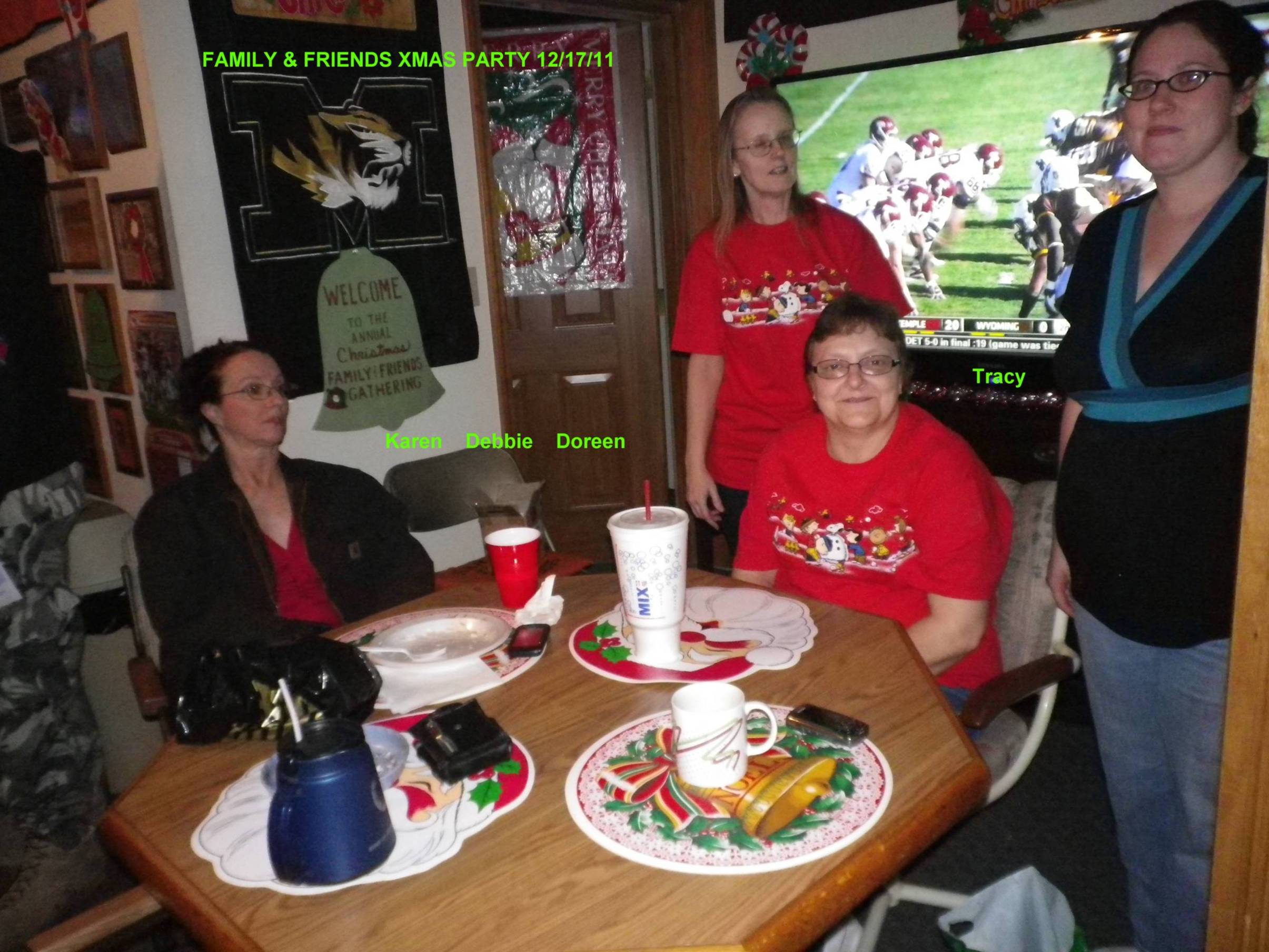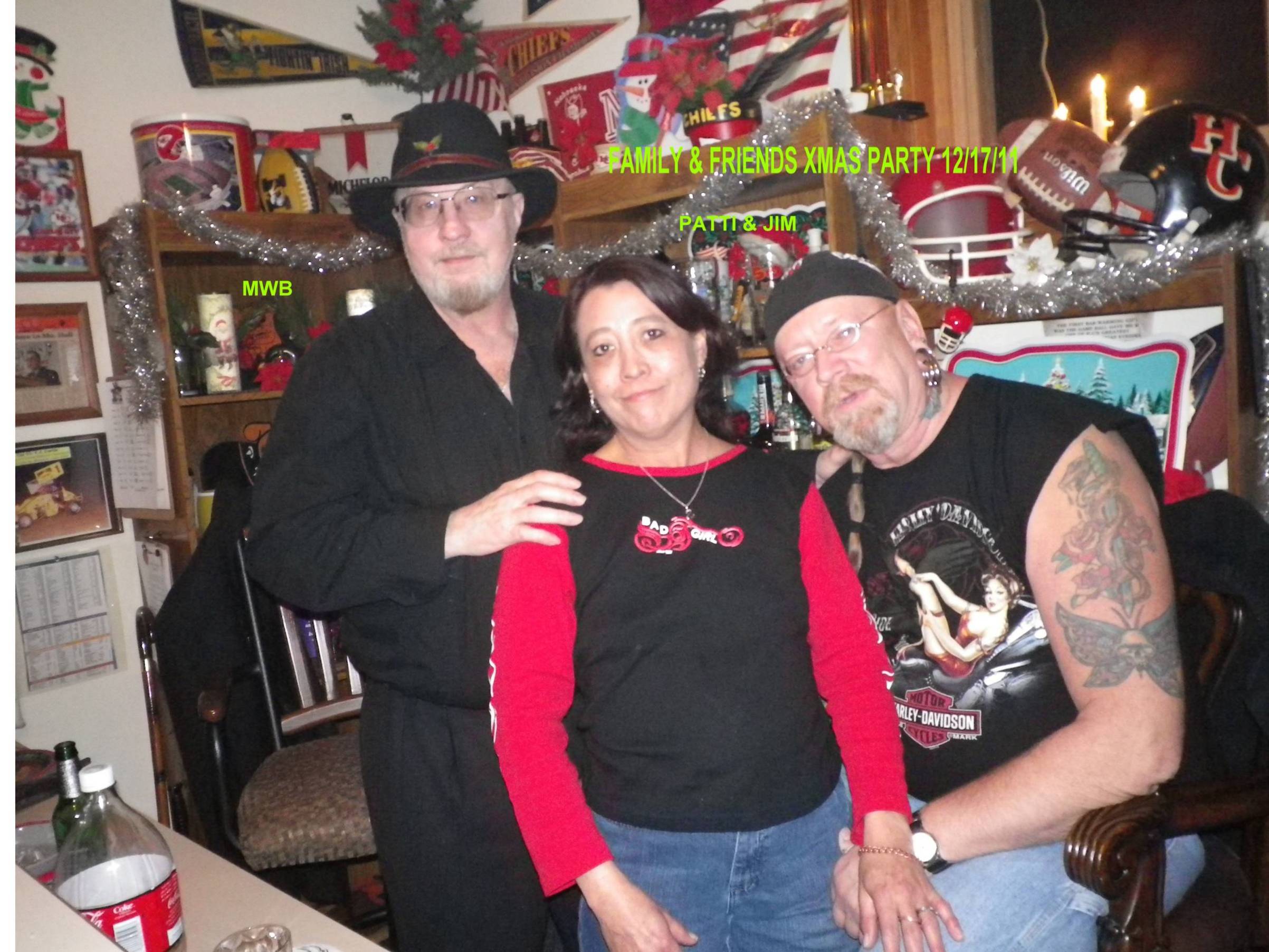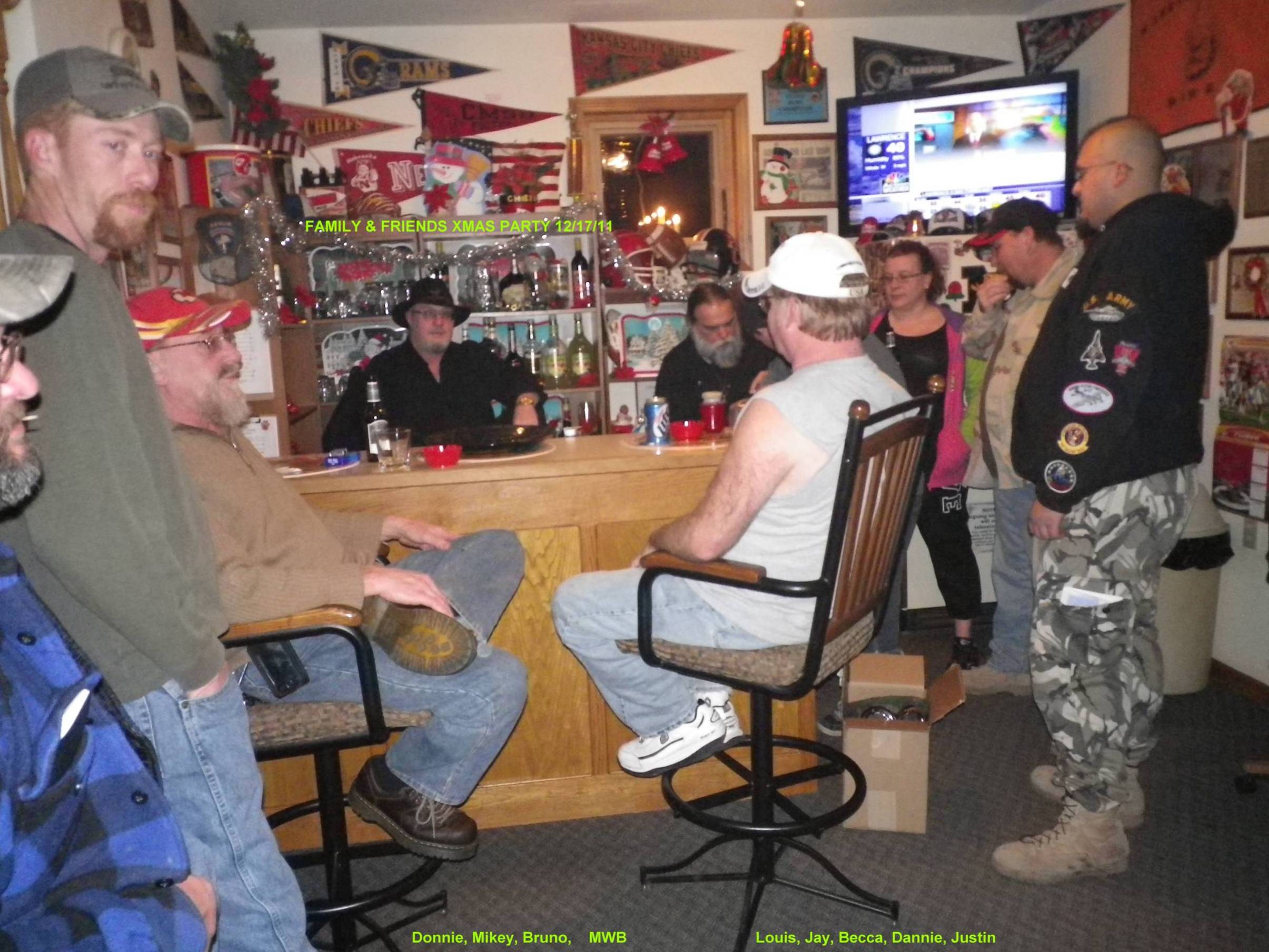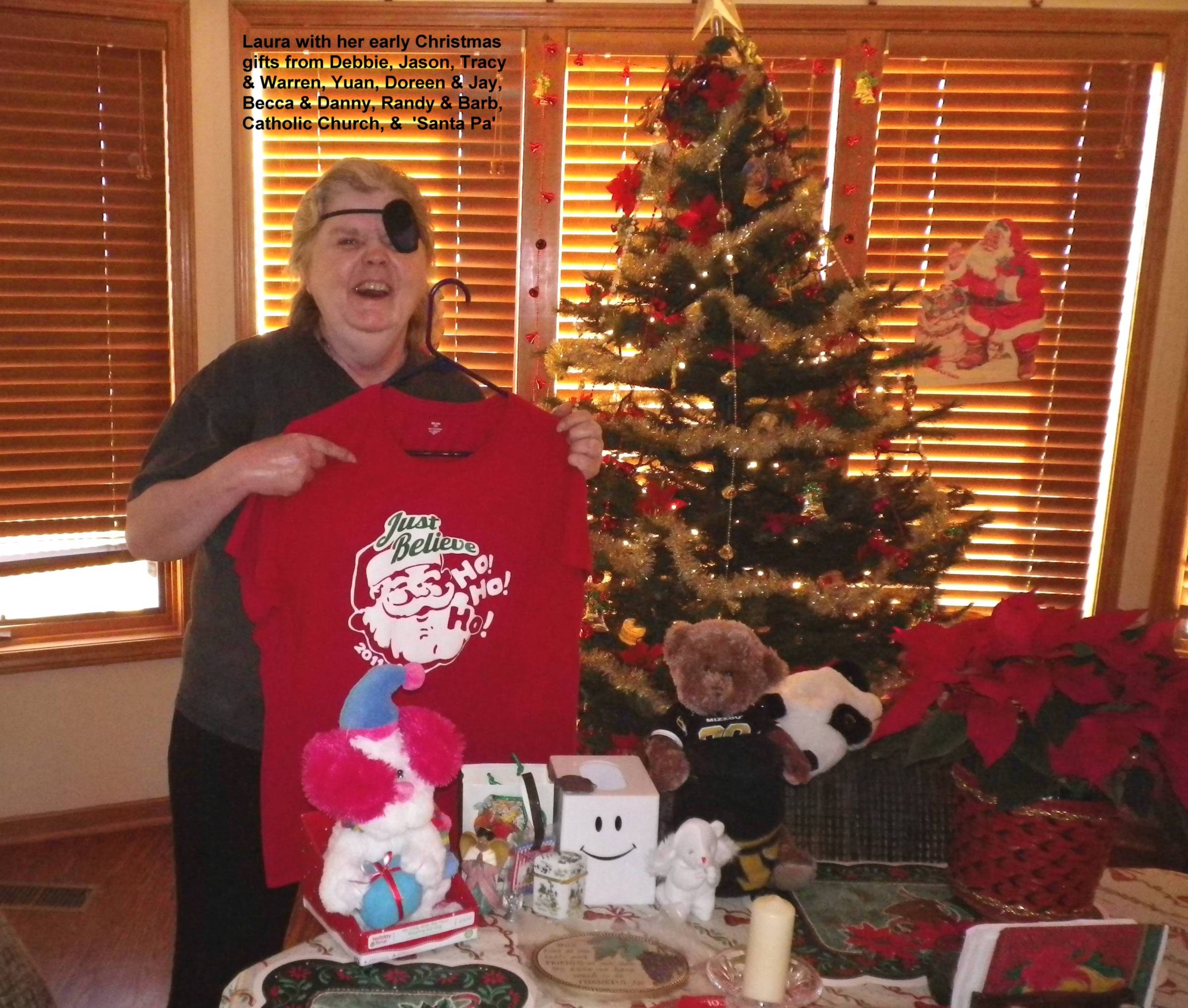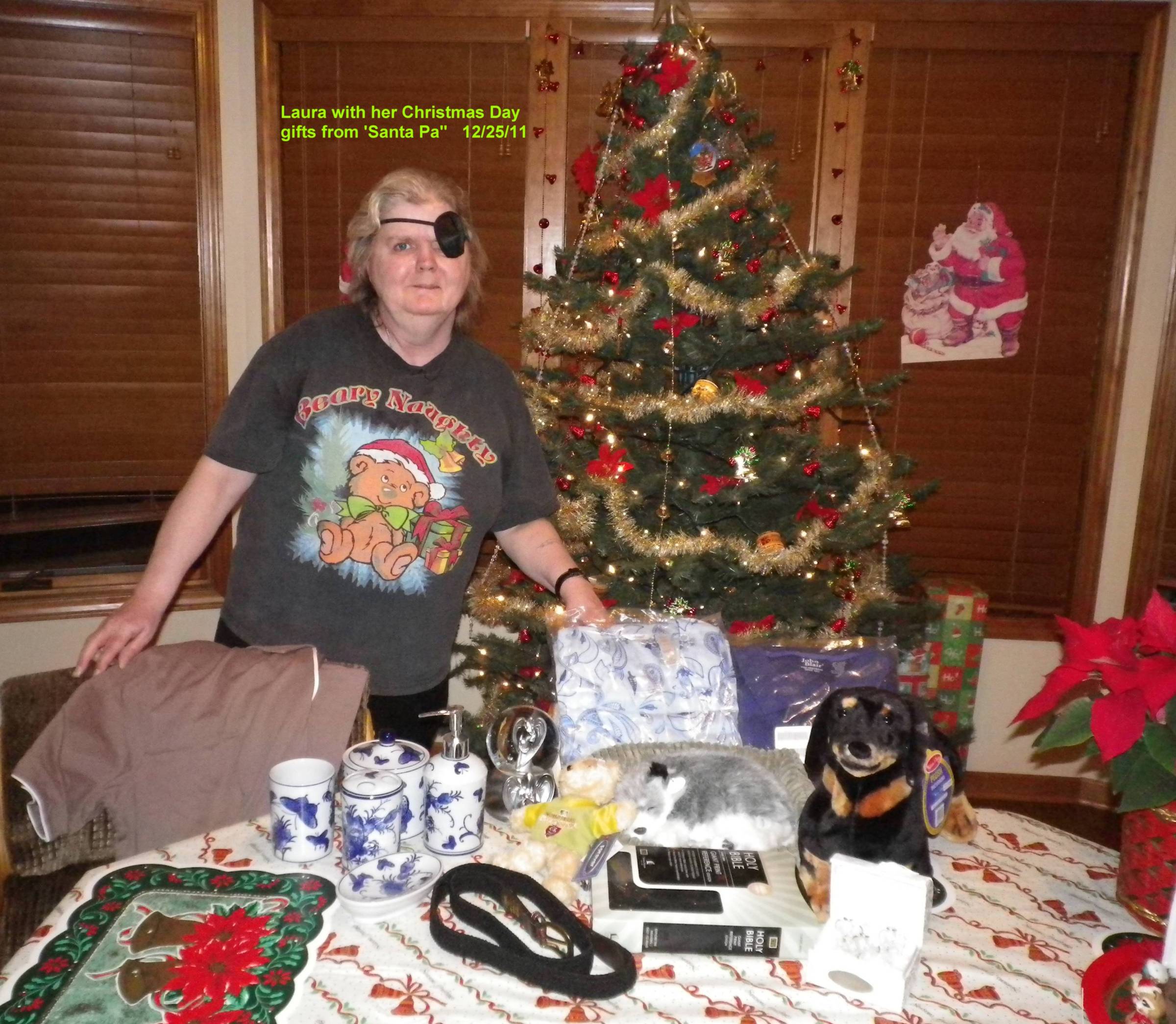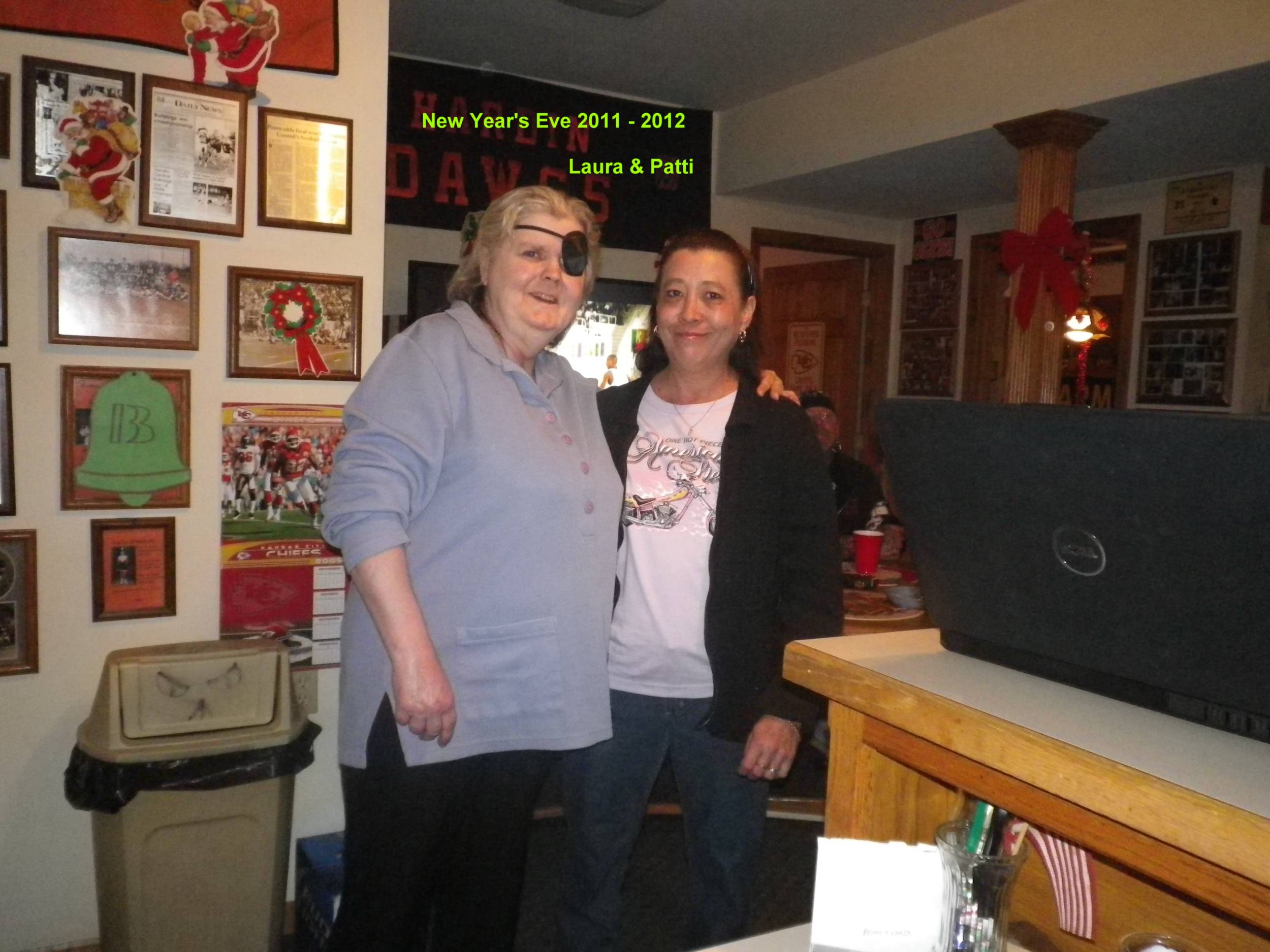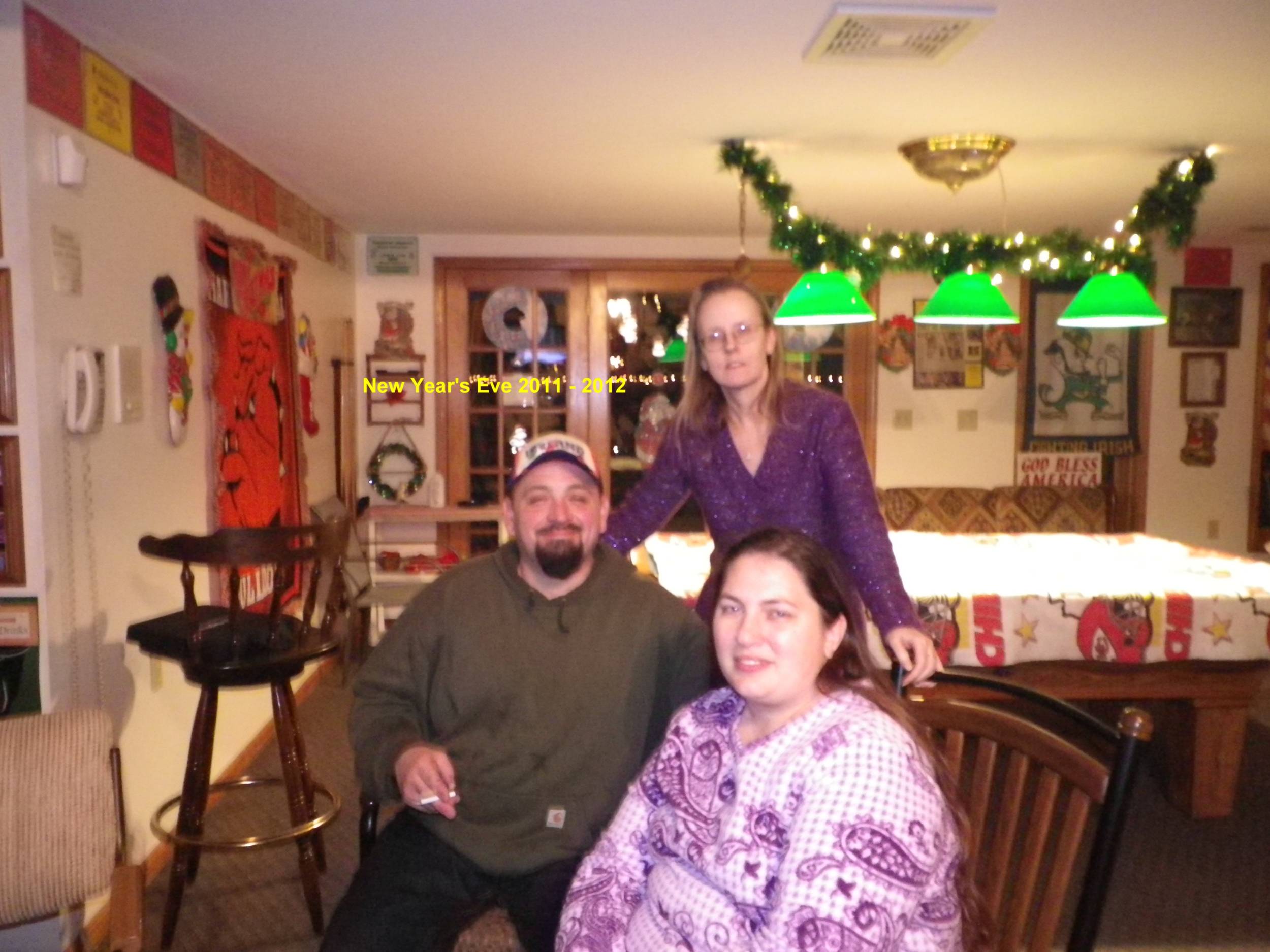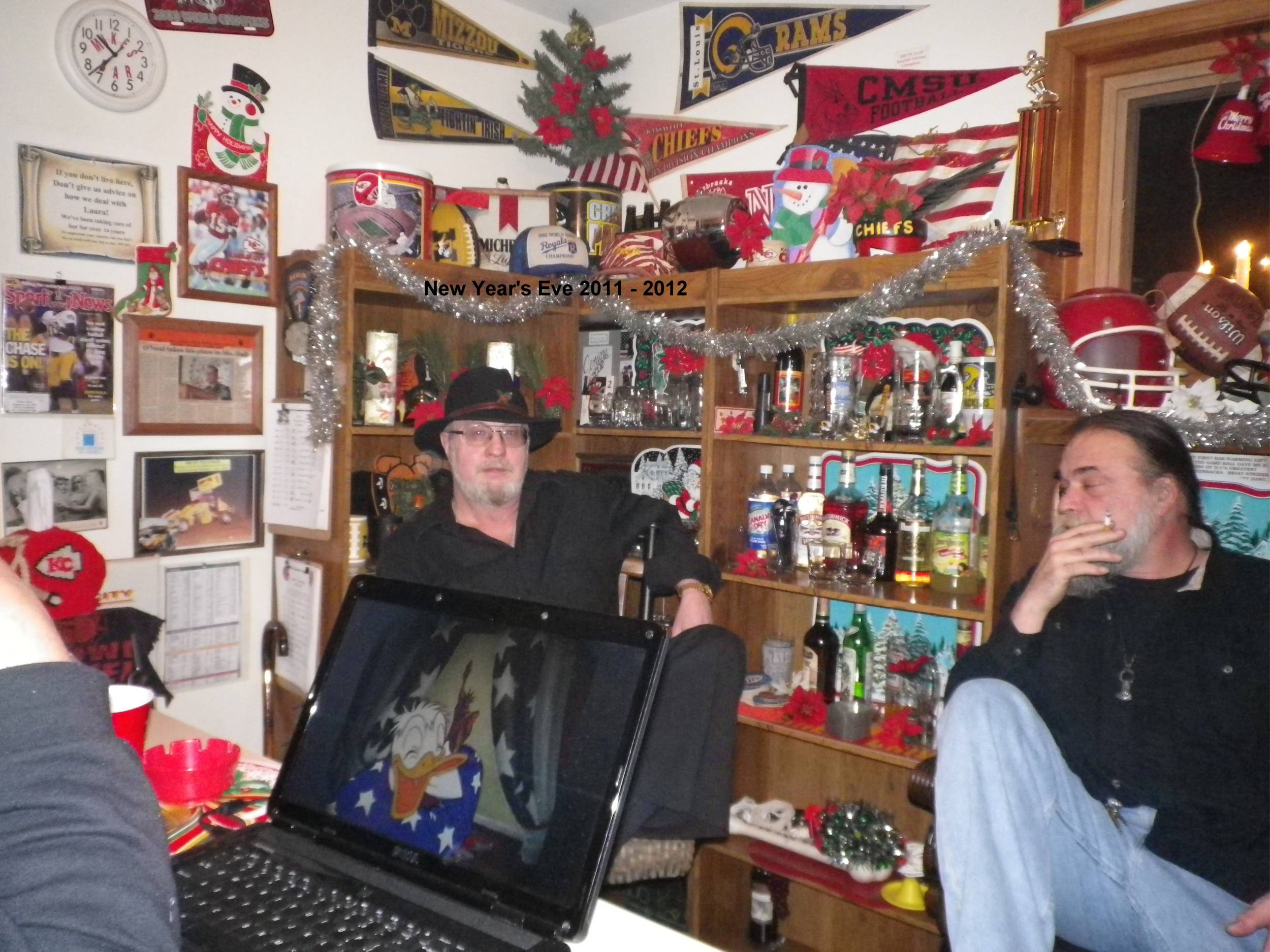 More photos to be added (and / or are in my FaceBook Page)
2 0 1 0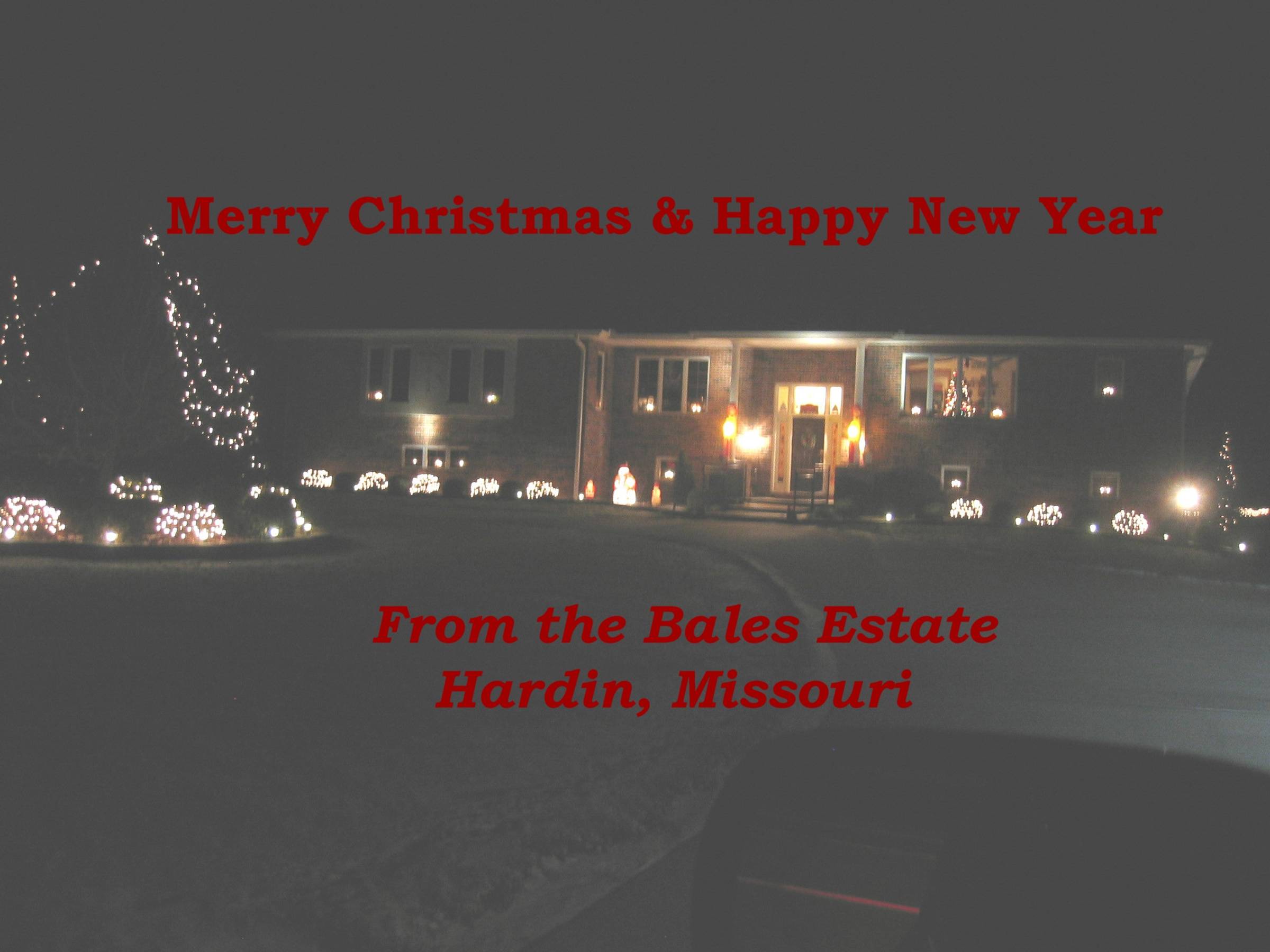 We had an early Holidays Party on December 4th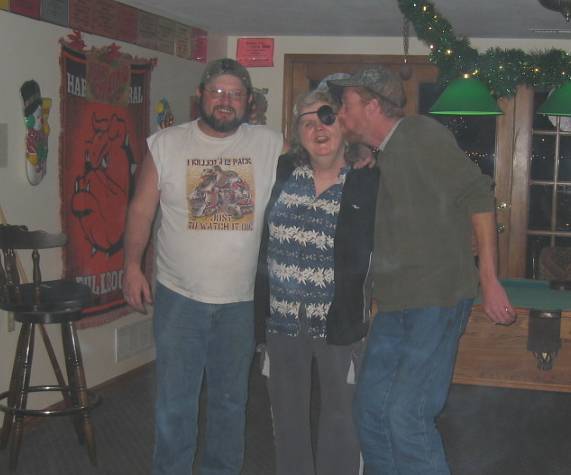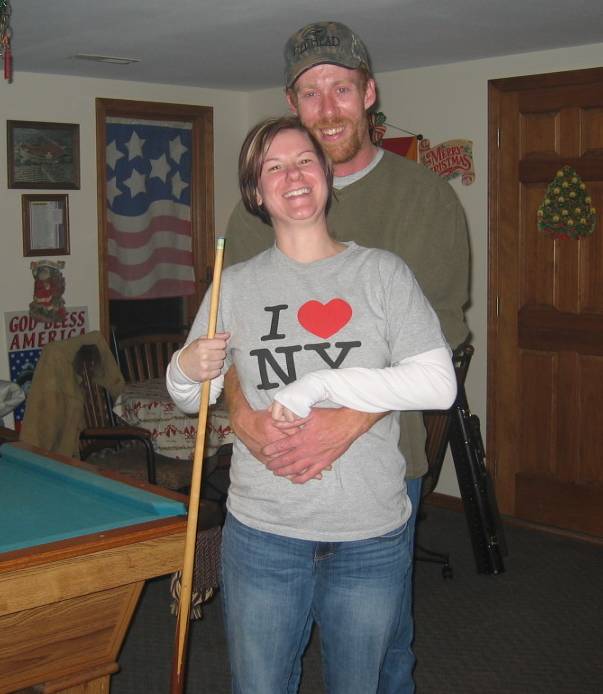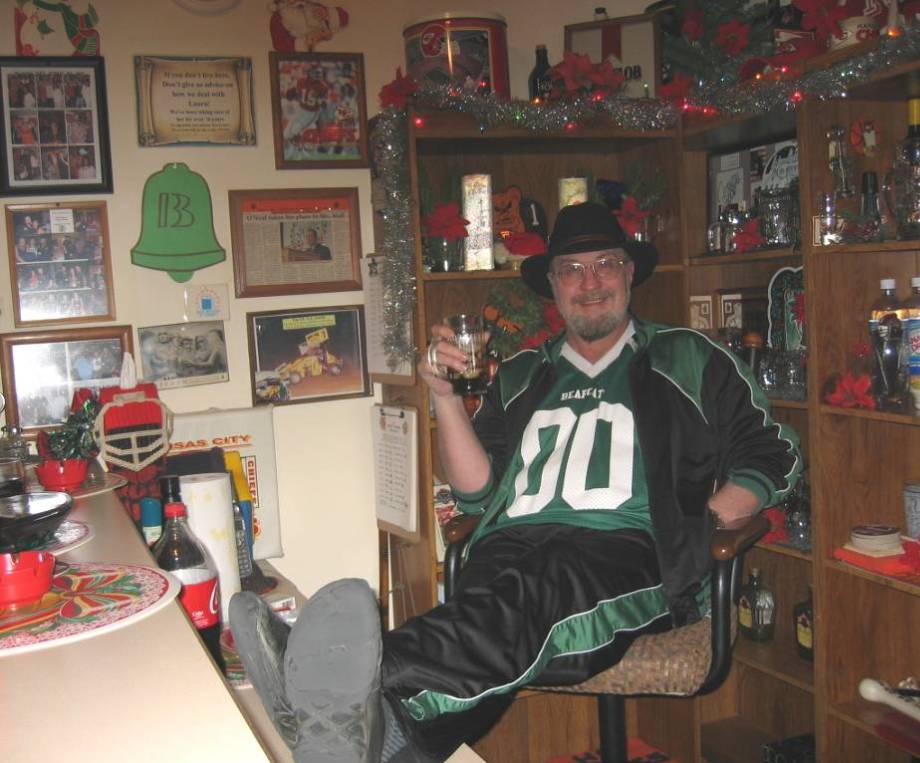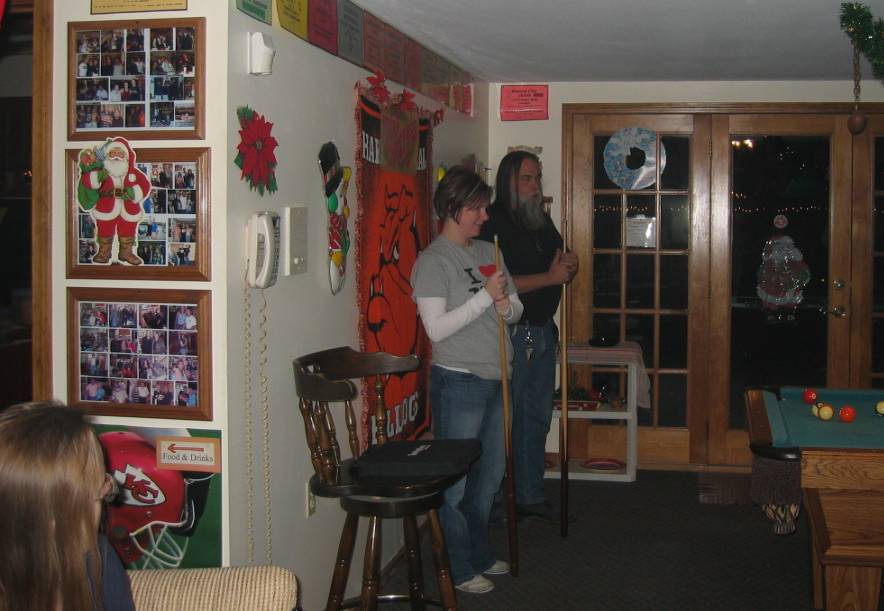 We visited Gary Patton at his office on December 15th. Chad visited us December 16th.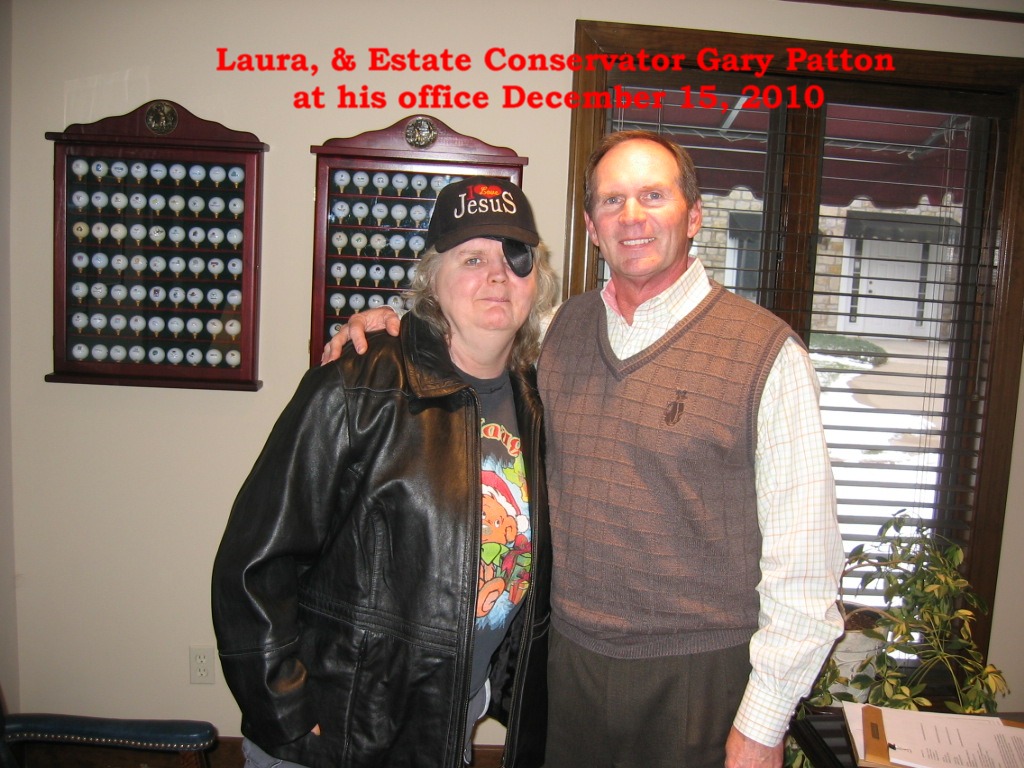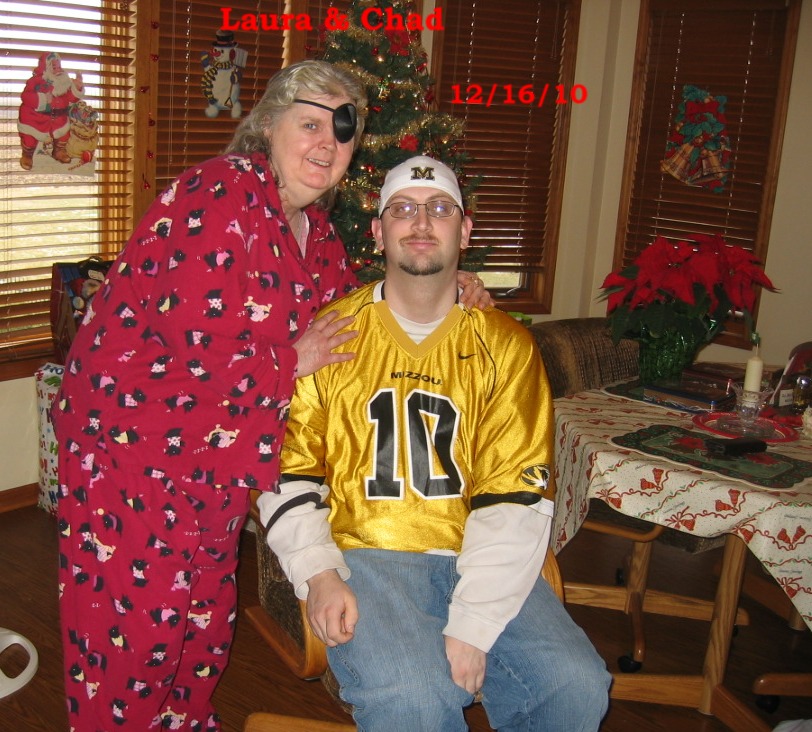 The Family & Friends Christmas Party was December 18th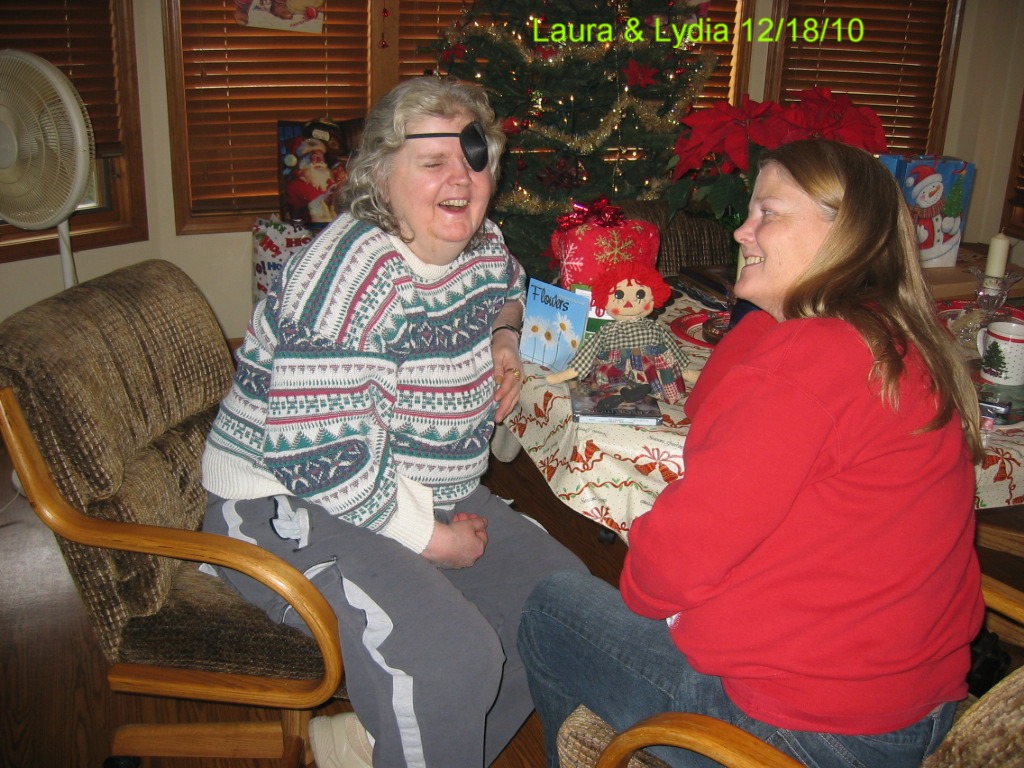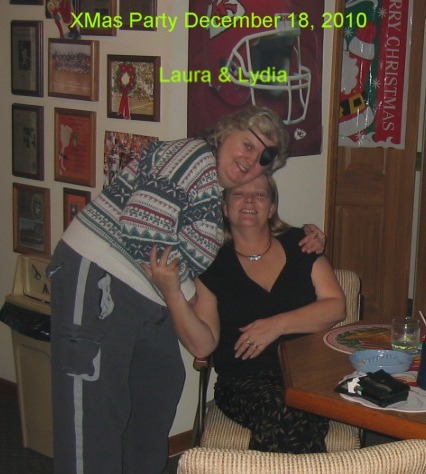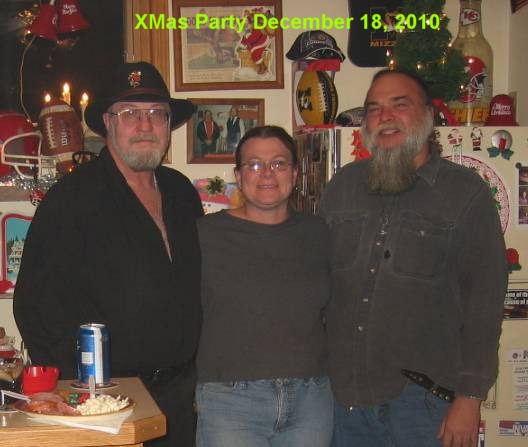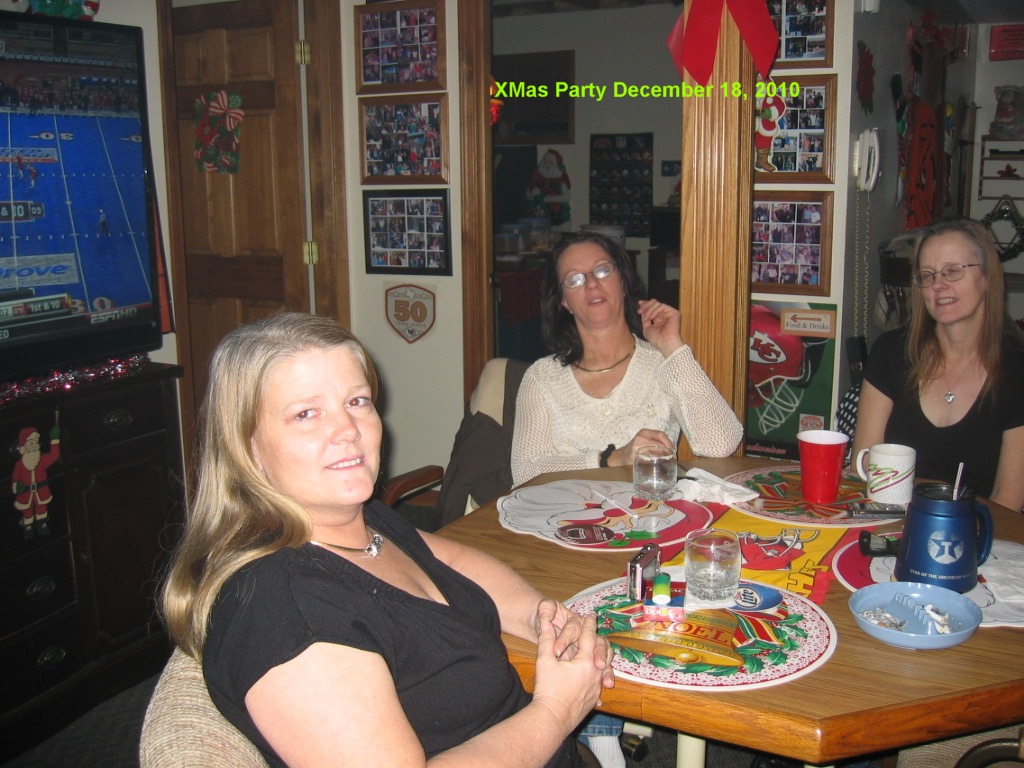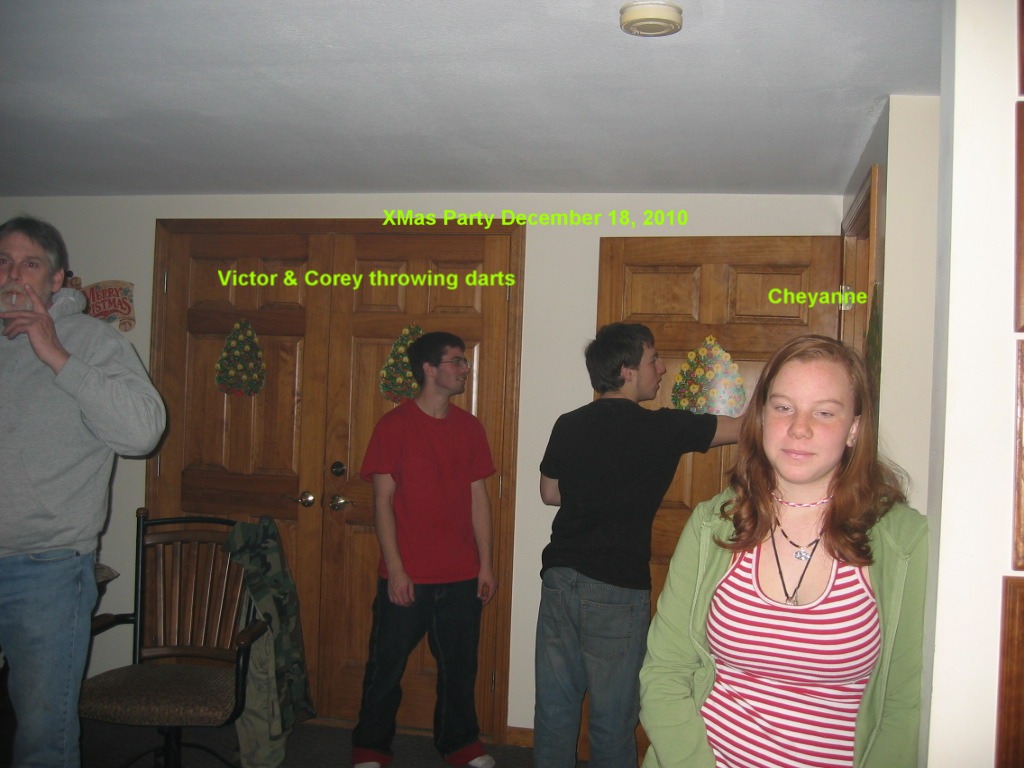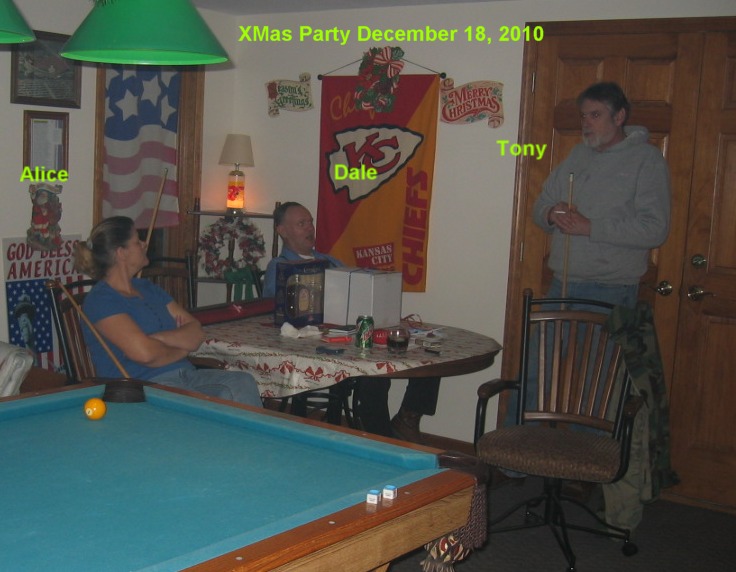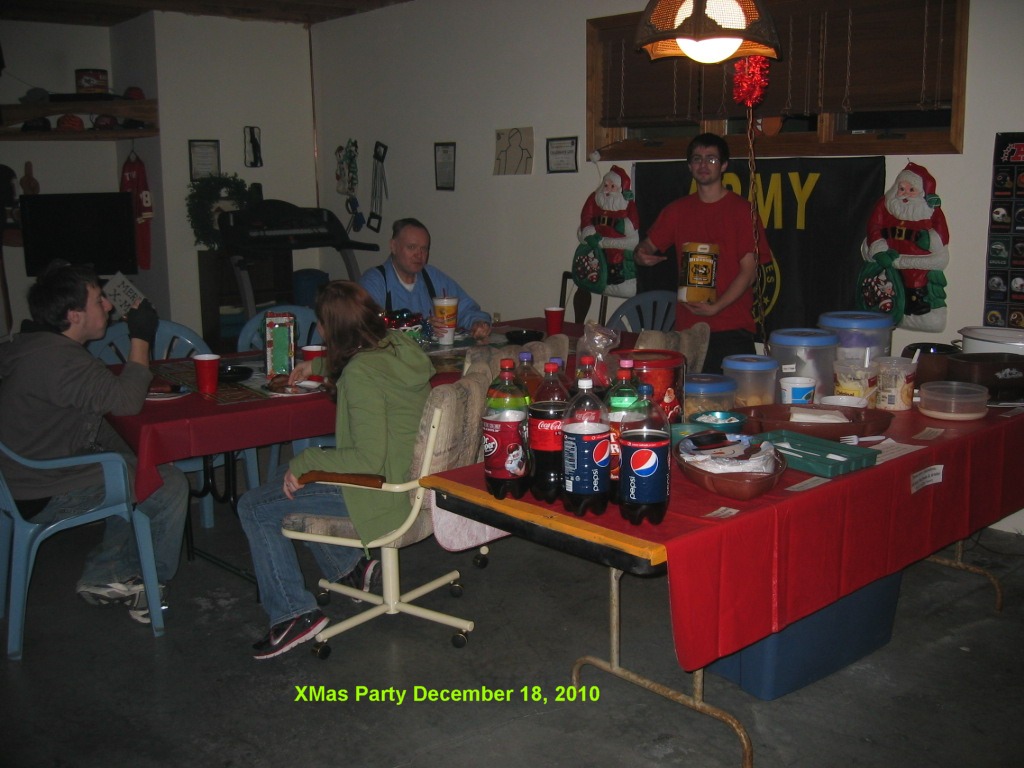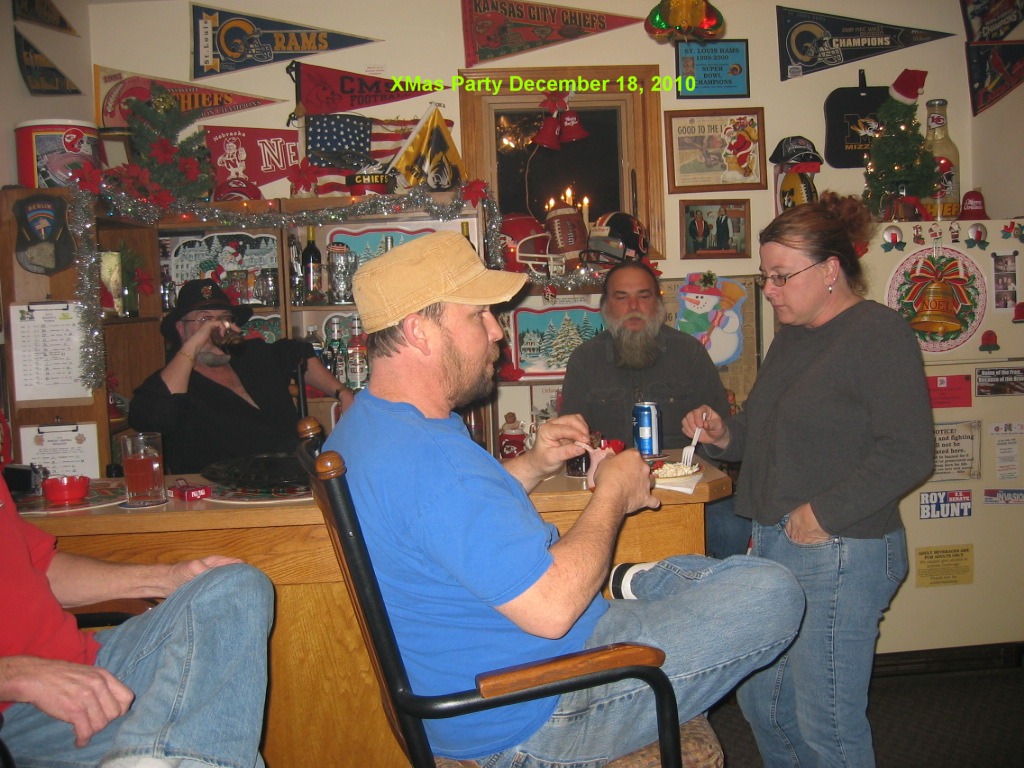 CHRISTMAS DAY 2010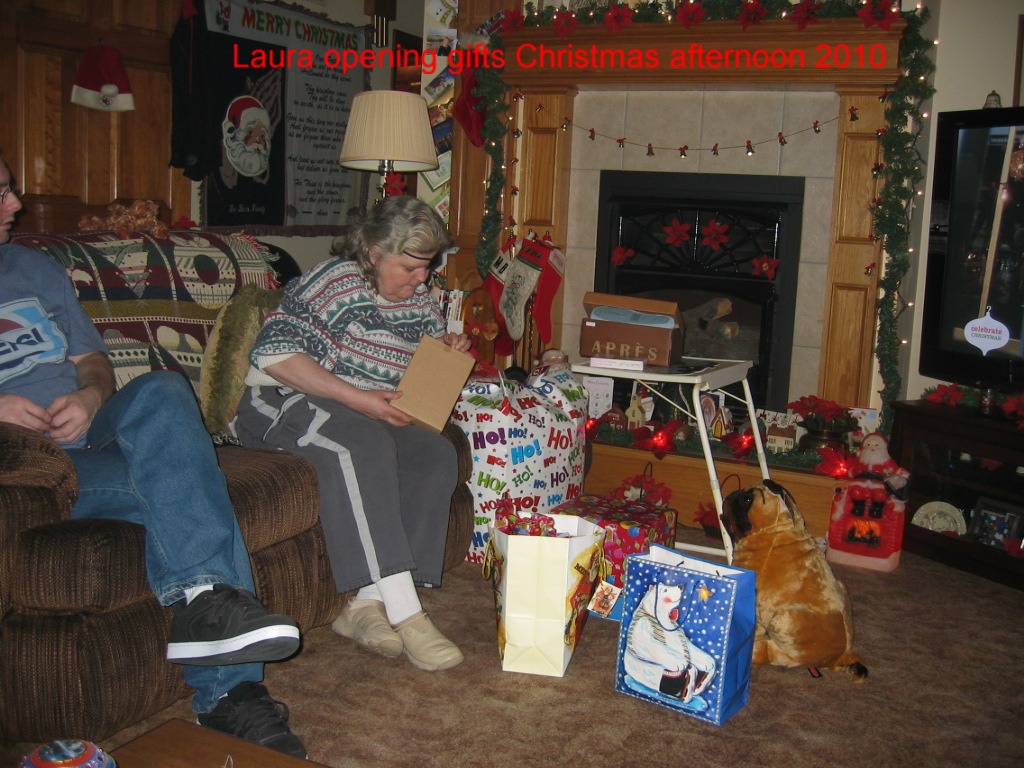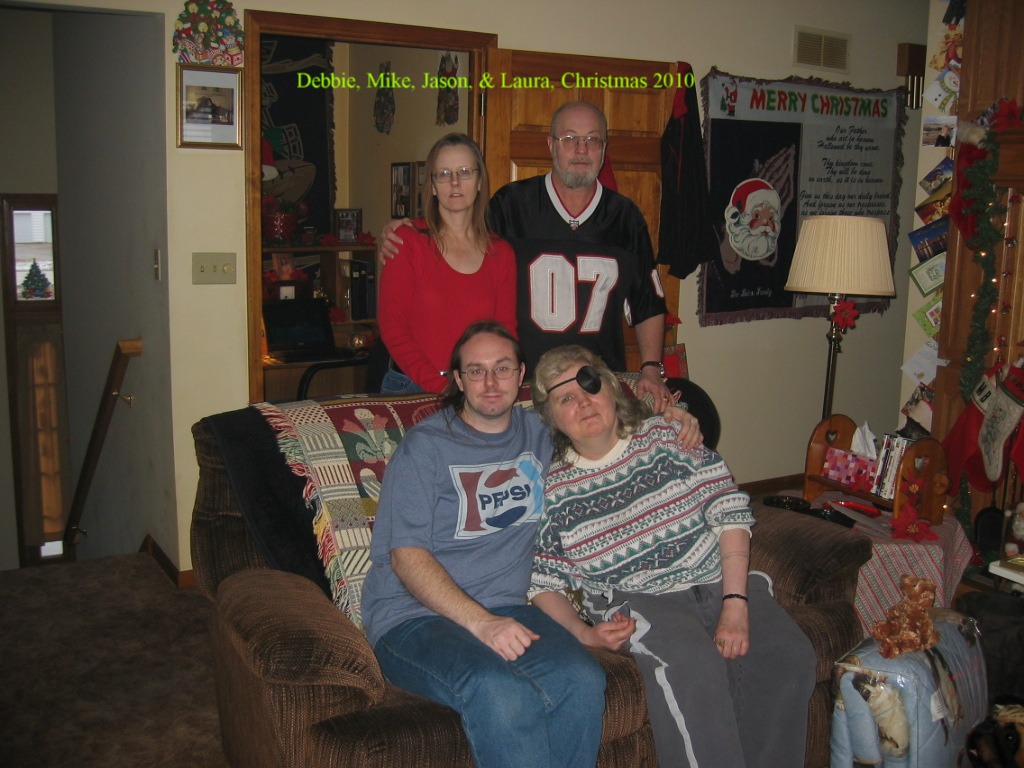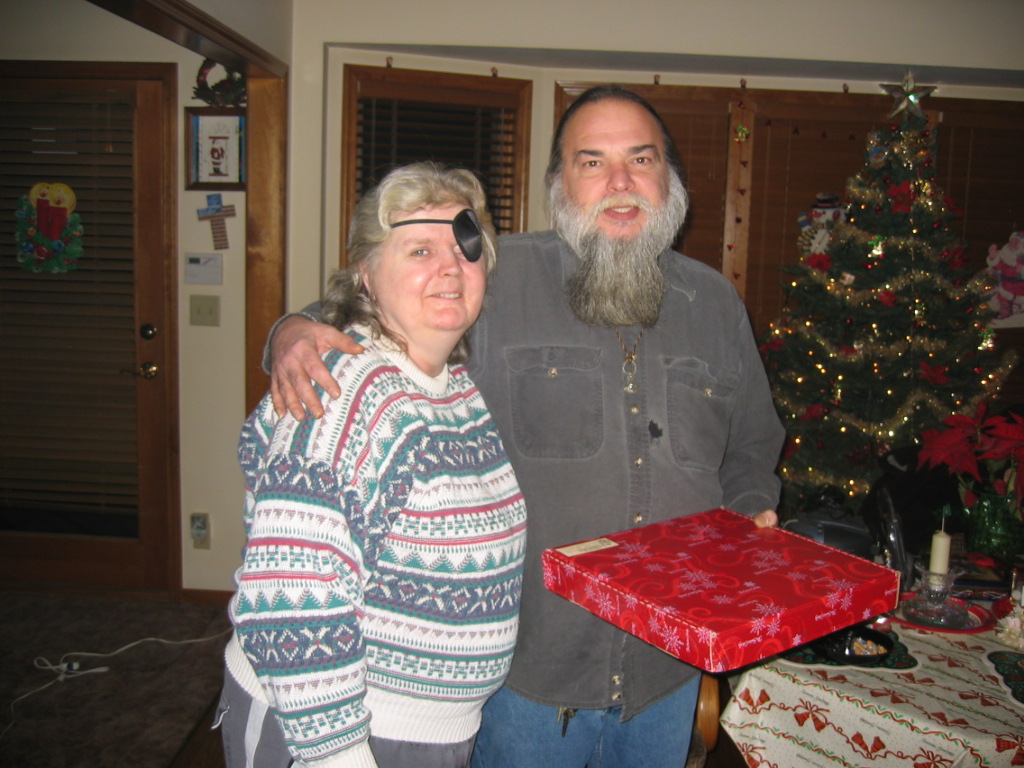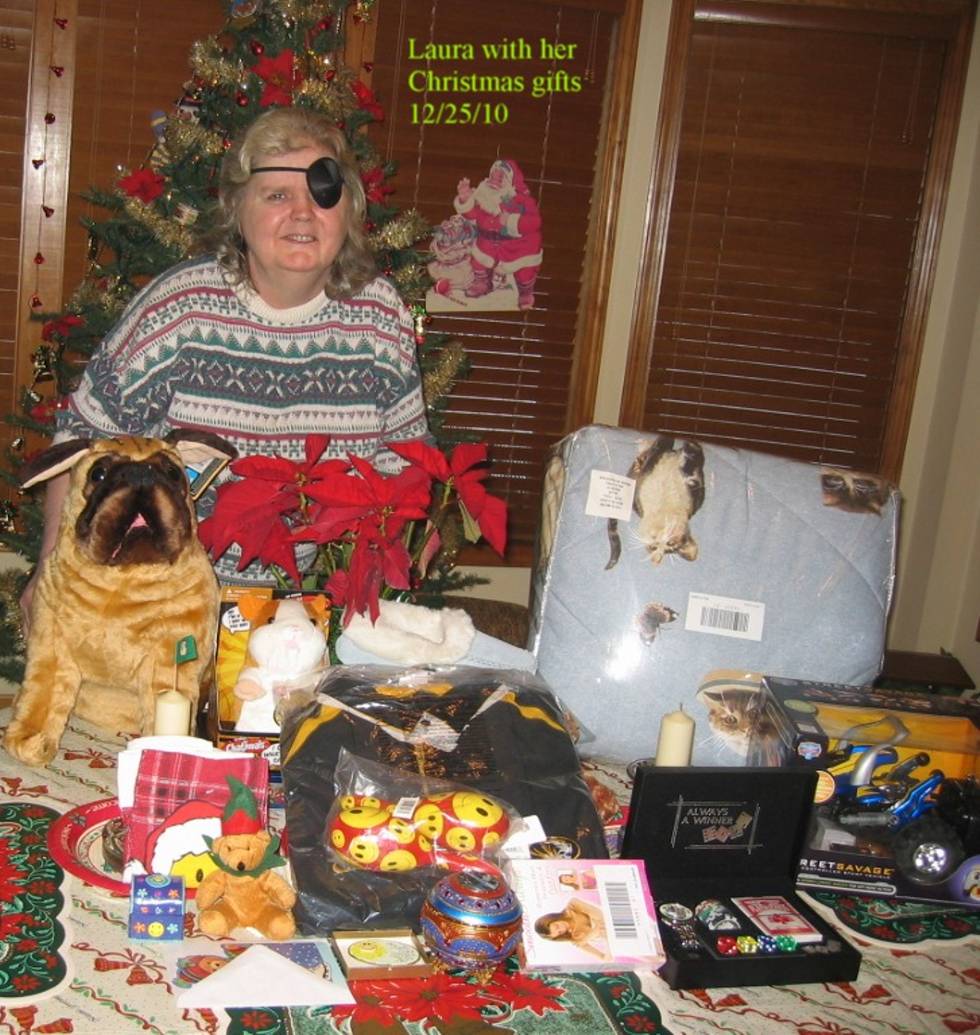 (More 2010 Holidays photos can be found on my FaceBook Page)
2 0 0 9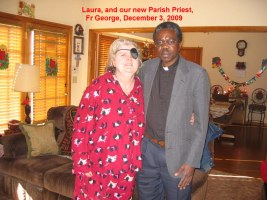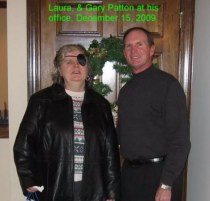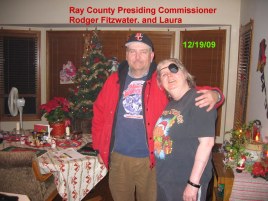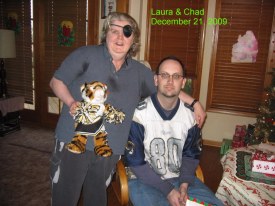 19 of us attended the Family & Friends Christmas Party, December 26, 2009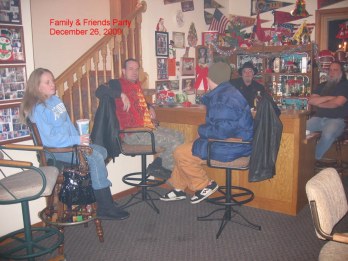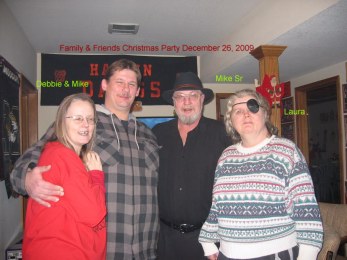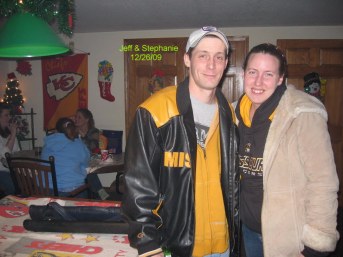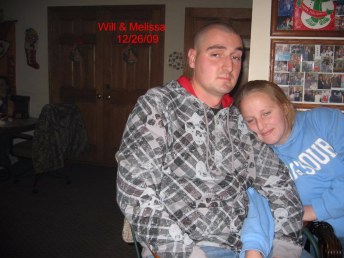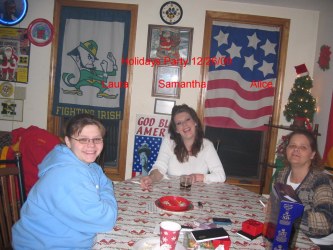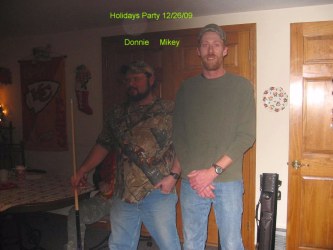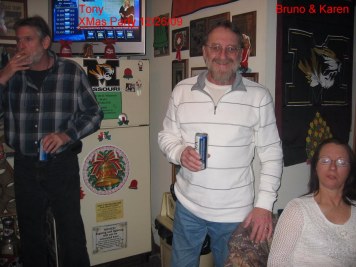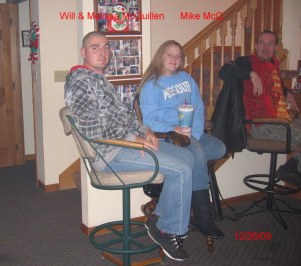 20 of us attended the 2nd Holidays & Laura's Birthday Party, January 2, 2010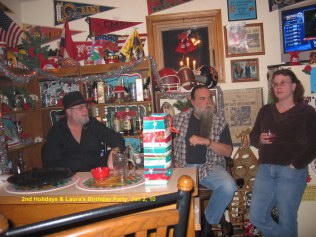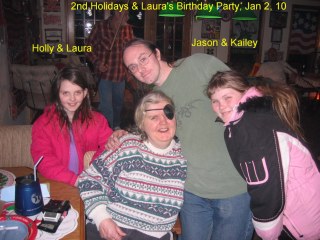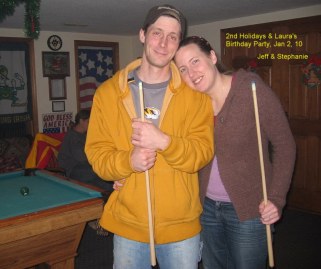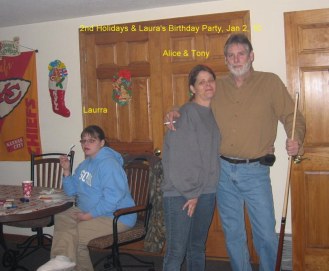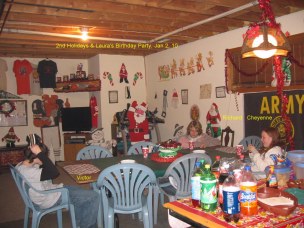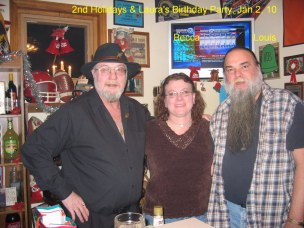 2 0 0 8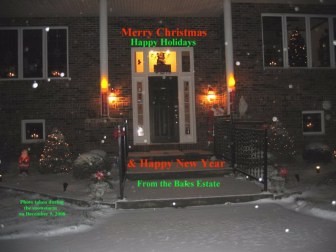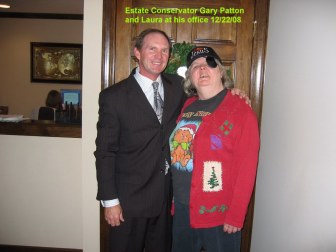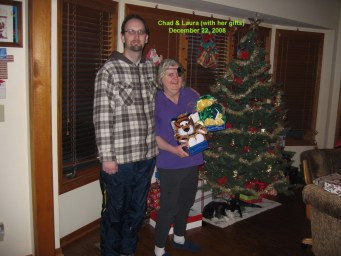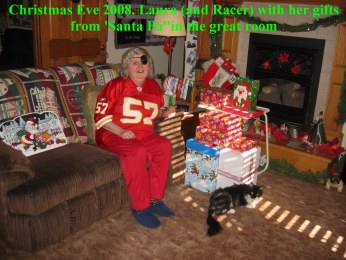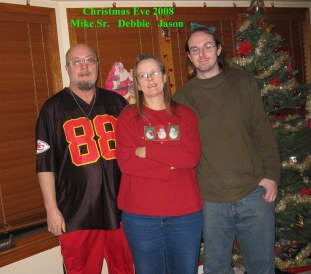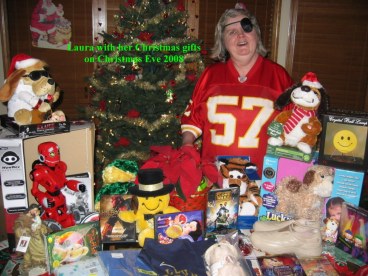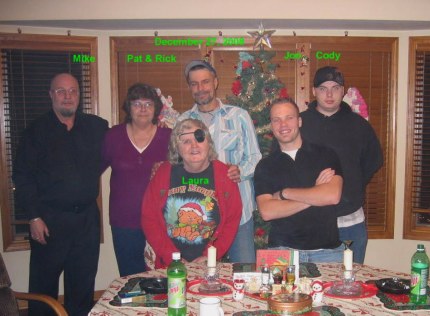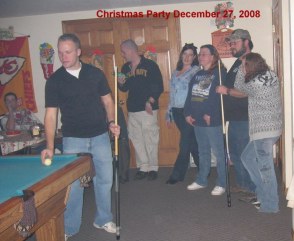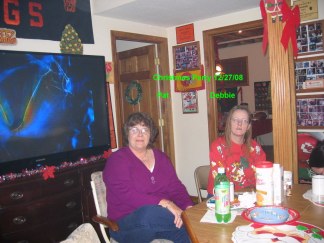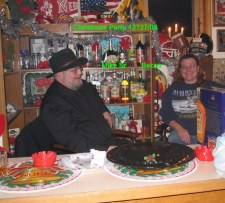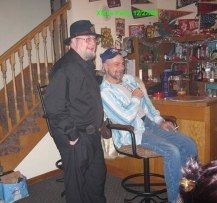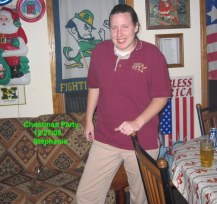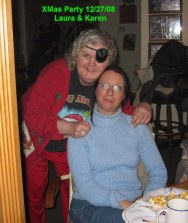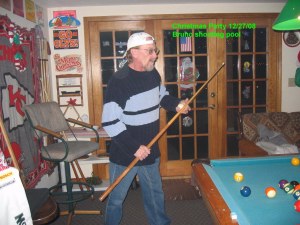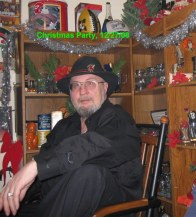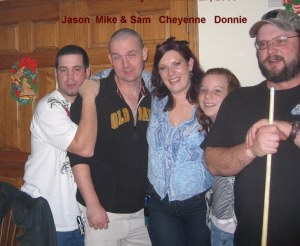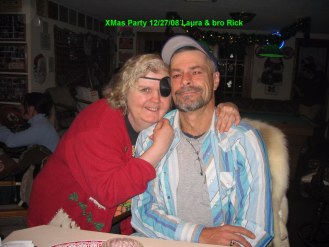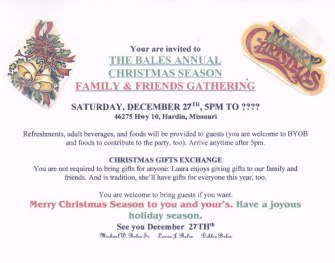 2 0 0 7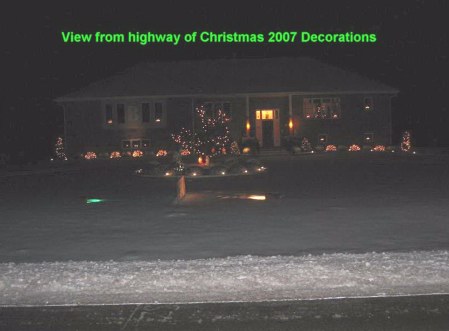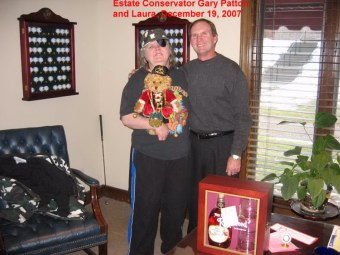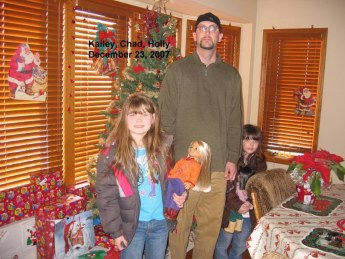 Christmas Eve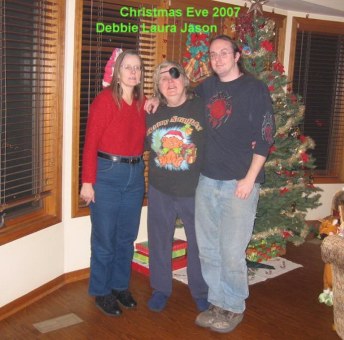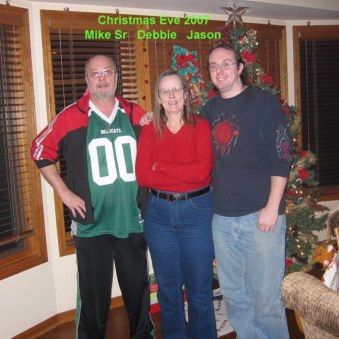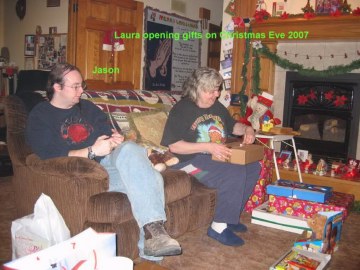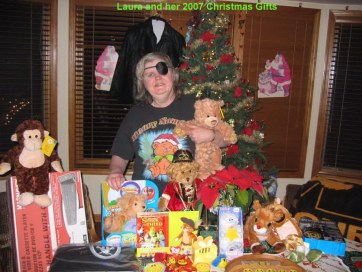 Sgt. Will McQuillen, USMC, was home from Syria; Rodger visited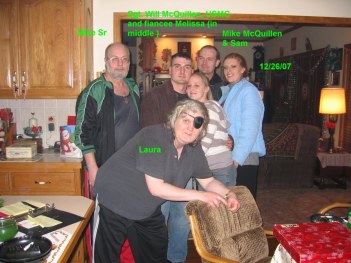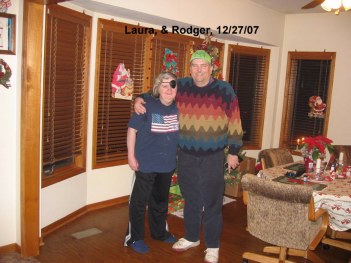 Annual Family & Friends Party, 12/29/07: 17 of us attended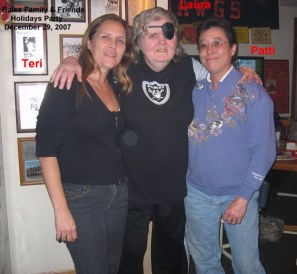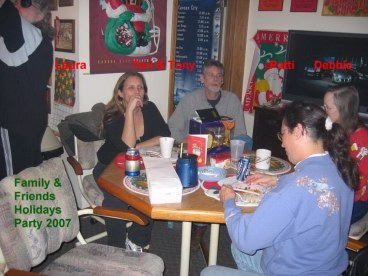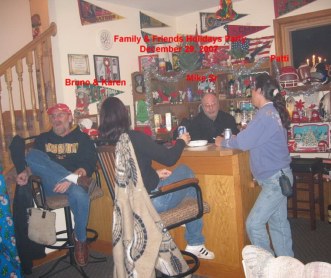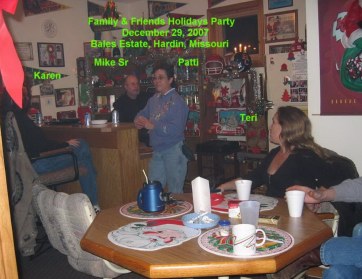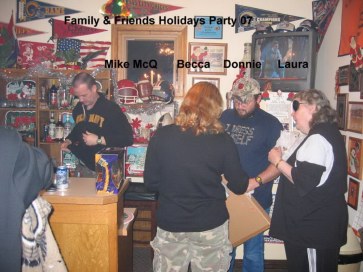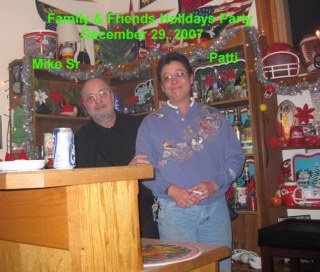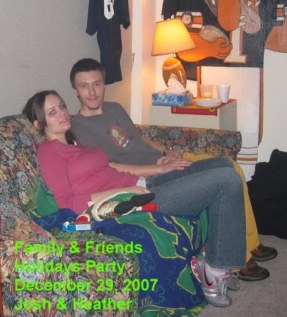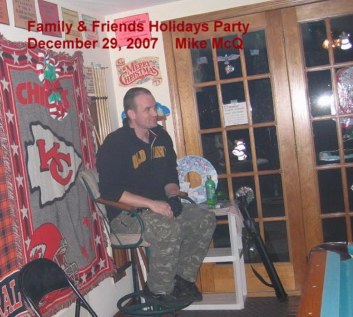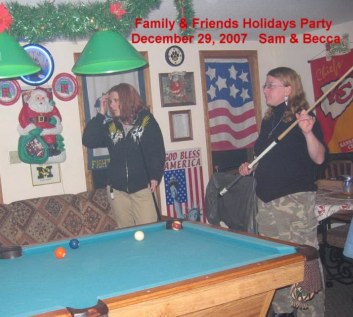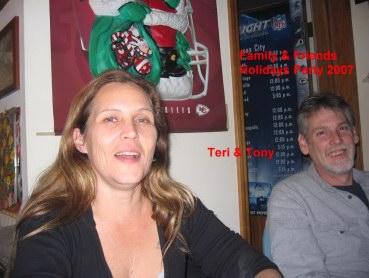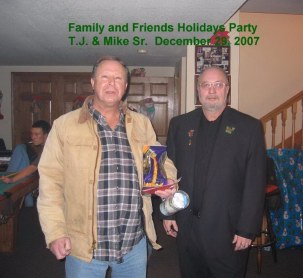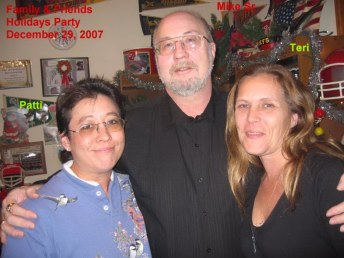 2007 decorations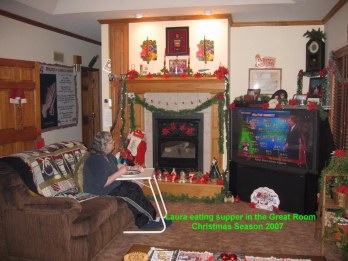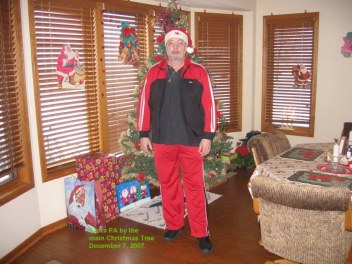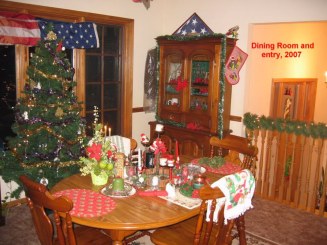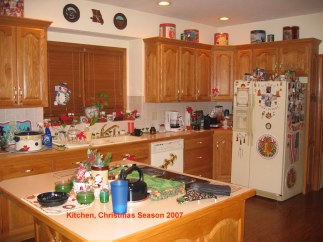 2 0 0 6

We hosted the annual Christmas & Holidays & New Year's Party on Saturday, December 30, 2006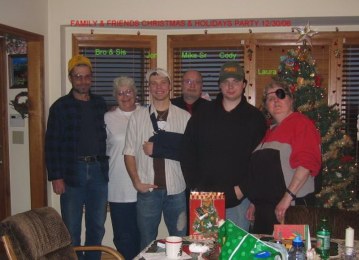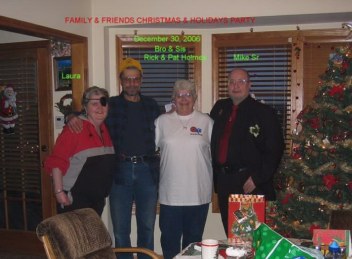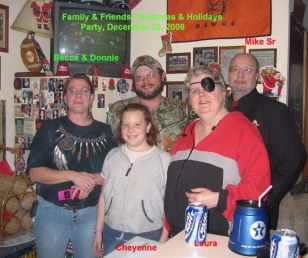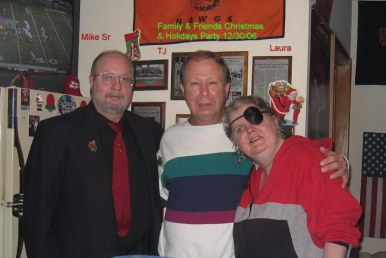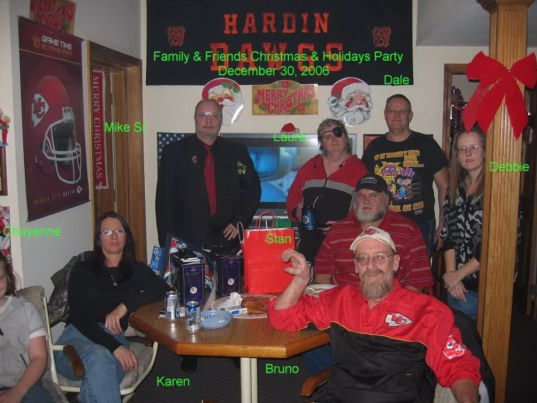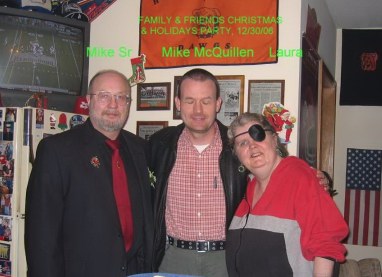 CHRISTMAS DAY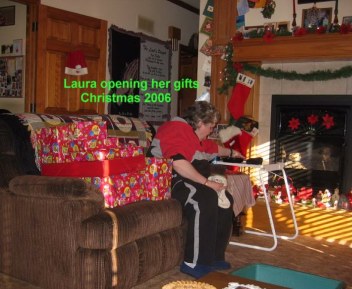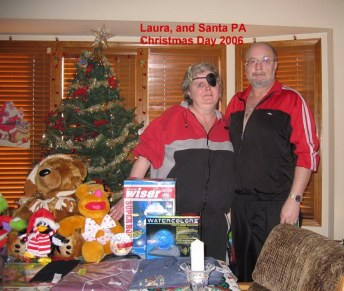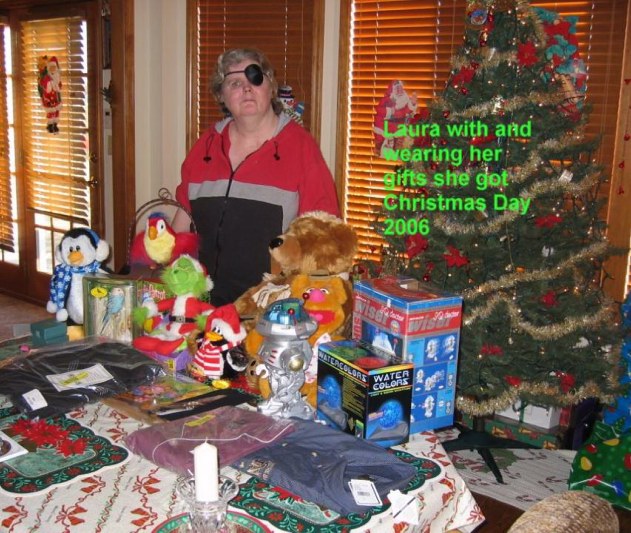 Christmas Eve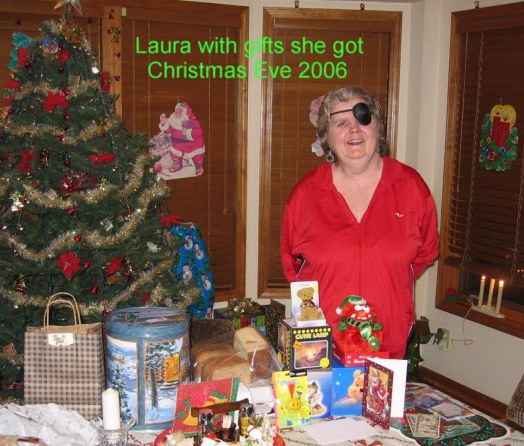 CHRISTMAS SEASON 2006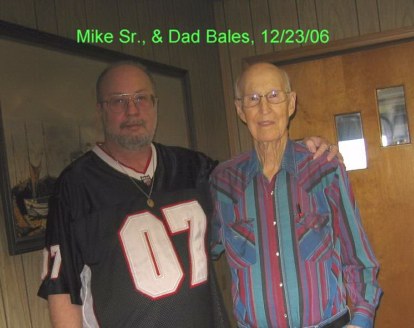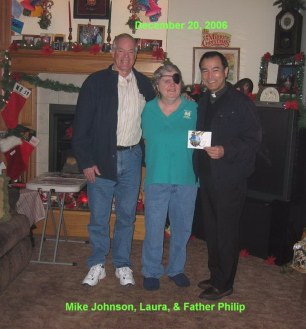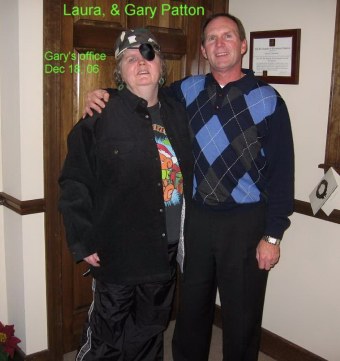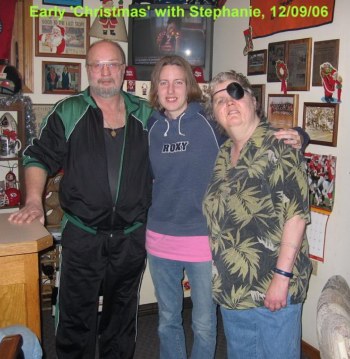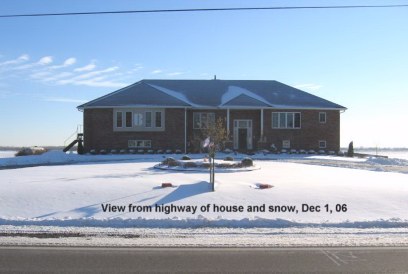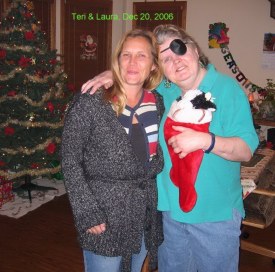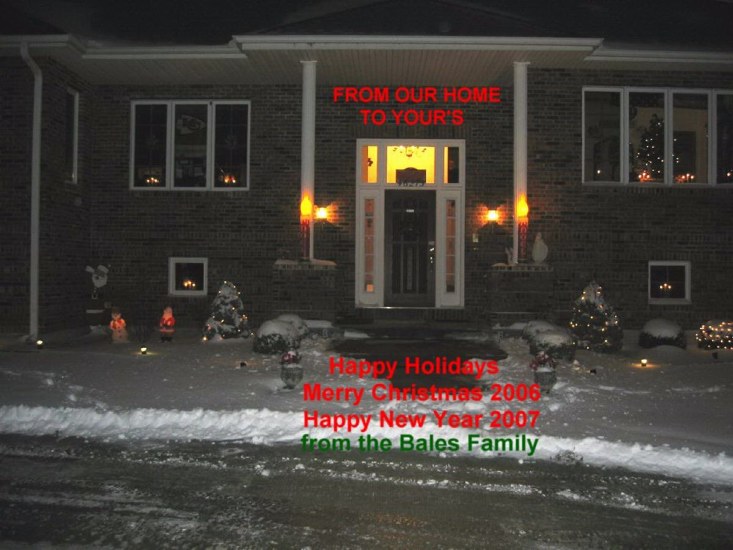 2 0 0 5

21 of us enjoyed the New Year's Eve Party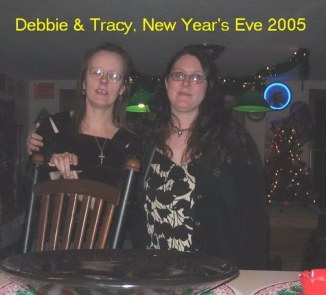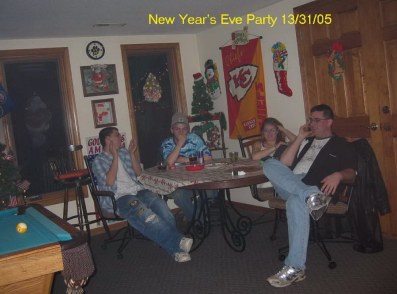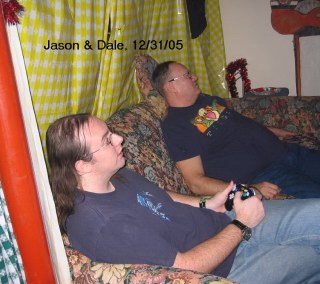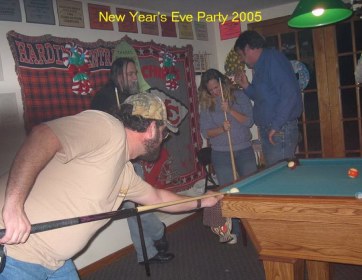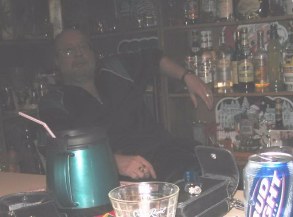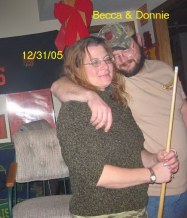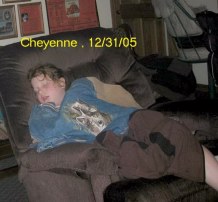 CHRISTMAS DAY & EVE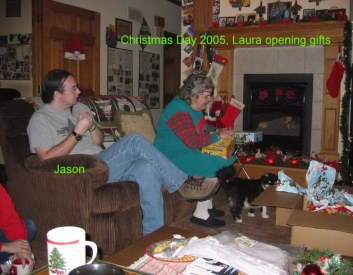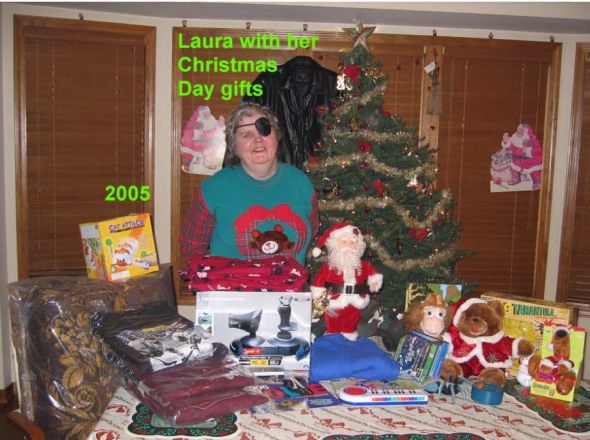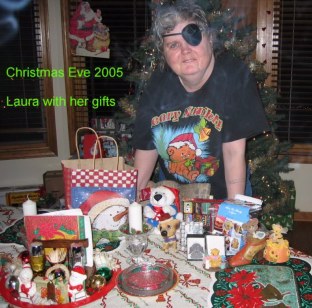 We had our annual Christmas Meeting at Estate Conservator Gary Patton's Office on December 19th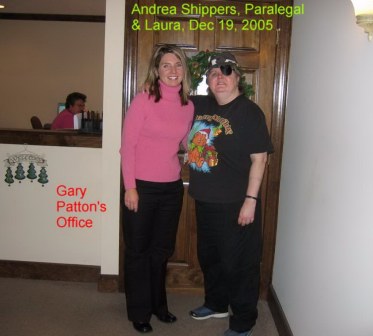 Family and Friends Gathering, December 17th

20 of us celebrated the holidays together that night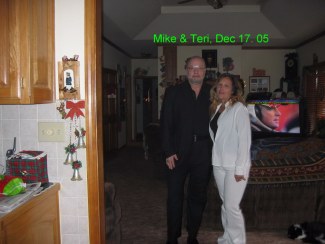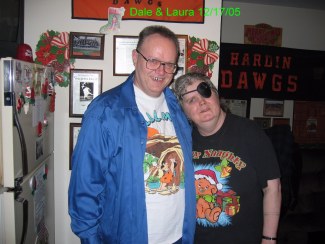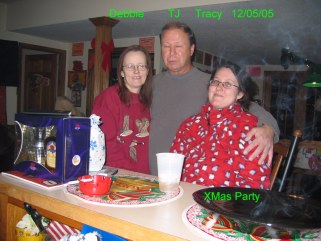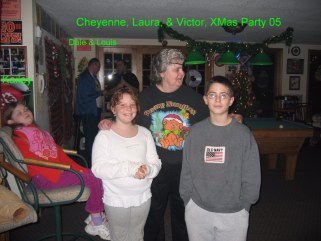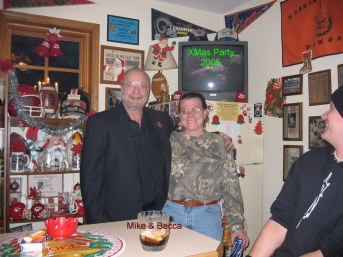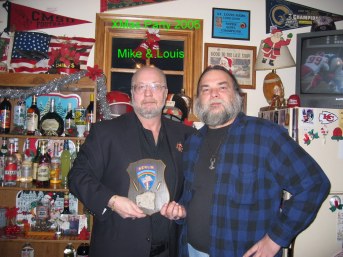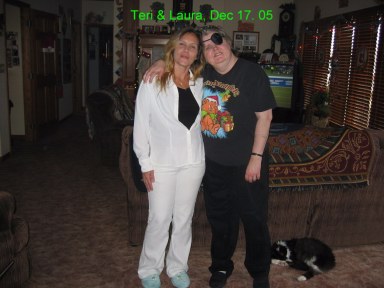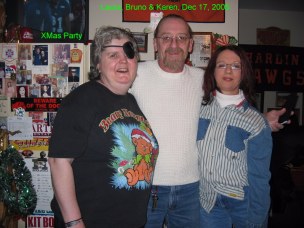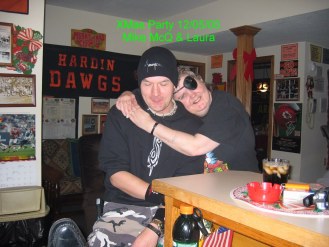 Decorations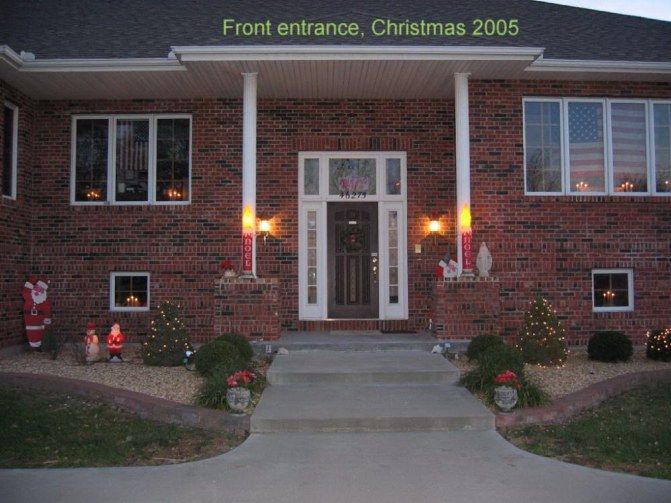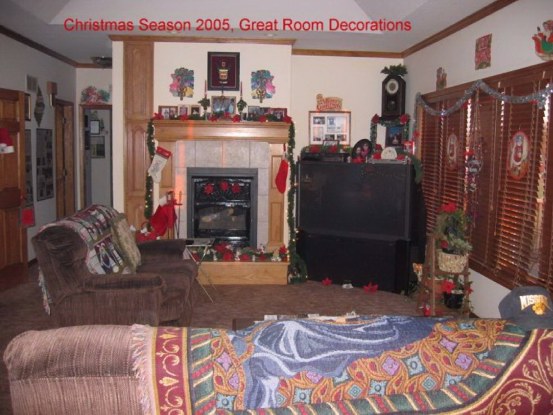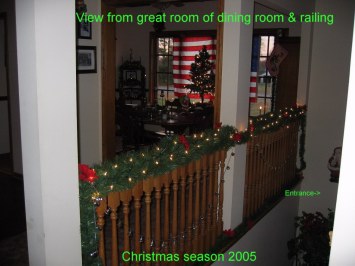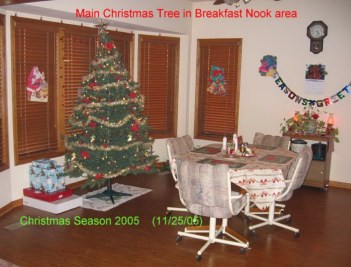 2005 PRESIDENTIAL CHRISTMAS GREETINGS:
CLICK

PHOTOS BELOW ARE FROM NOVEMBER 2004 TO NEW YEAR'S EVE 2004

Photos from Christmas Season 2004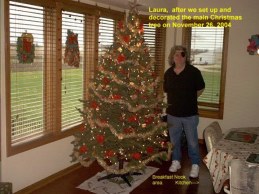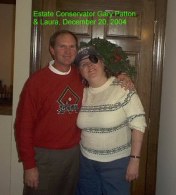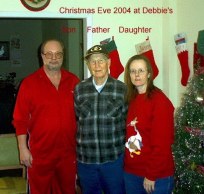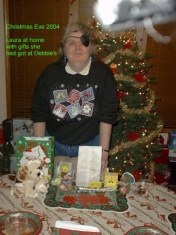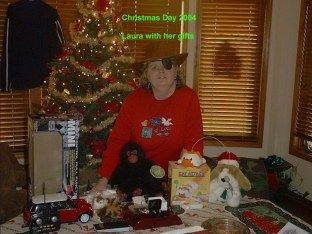 FAMILY & FRIENDS CHRISTMAS PARTY, DECEMBER 26TH

31 of us celebrated being family and friends on Sunday, December 26th.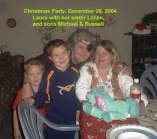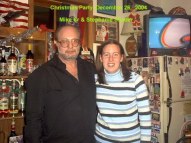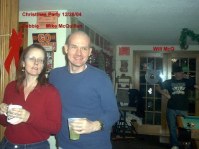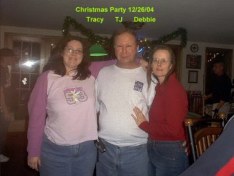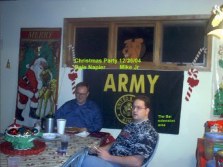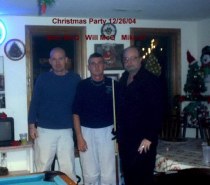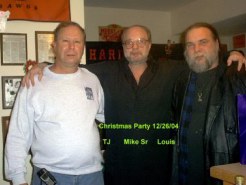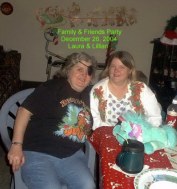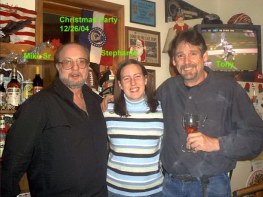 (The photo below is one re-worked by my bro Rick, of my Bro, Sis, & Me)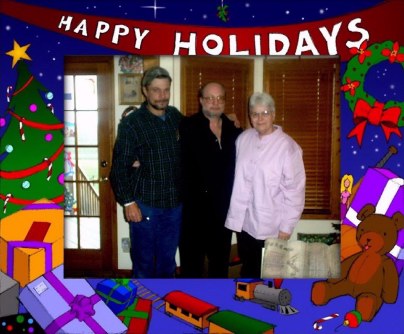 New Year's Eve 2004 / 2005 PHOTOS

12 of us celebrated the end of 2004 and the start of 2005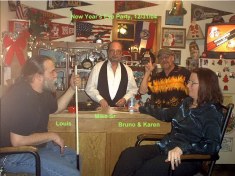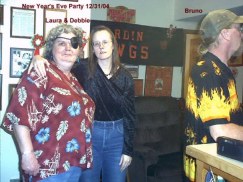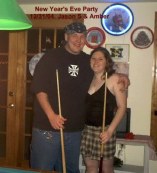 (Note: Decorations below are basically the same in 2004)
2003 CHRISTMAS SEASON PHOTOS
(Please scroll down for Christmas Eve, Holidays Party, and other photos)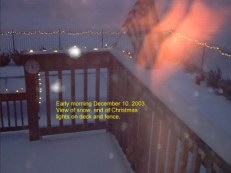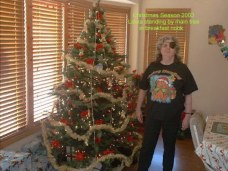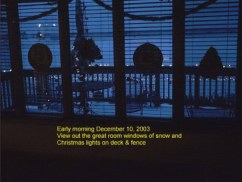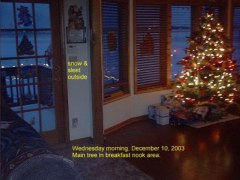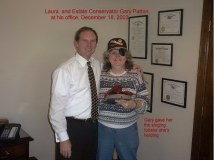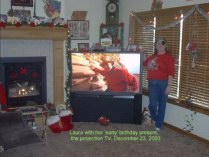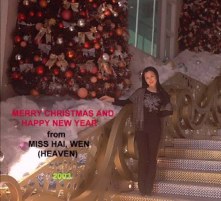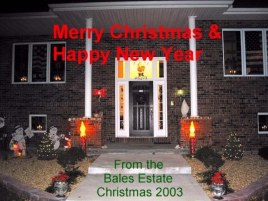 CHRISTMAS EVE
Due to illness in the family the traditional family gathering at Debbie's was postponed. So I let Laura open her gifts from 'Santa Pa' on Christmas Eve. Debbie & Jason visited that night.
(These were not all Laura's gifts, as every year she had got some early already, and has more to receive. She's spoiled)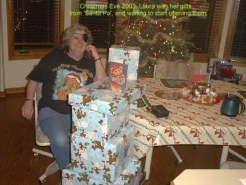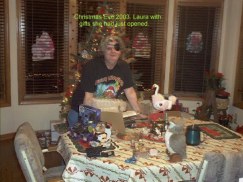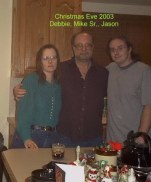 Family & Friends Holiday Gathering
Saturday, December 27, 2003
A very small party this year with only 18 of us attending. Many of our family and friends were fighting the flu and too ill to attend. We did get a special call of greetings from US Marine Will McQuillen. He is stationed in Japan.
(Not as many photos were taken this year as normal; those below are all that was taken)